Introducing the Bordentown Current

Feb 27, 2012 09:18AM ● Published by Community News Service
Thank you for reading the online edition of the Bordentown Current. The Current is the new monthly community newspaper covering the greater Bordentown area, and this is its website. We hope you enjoy our new publications as much as we enjoy bringing them to you.
The print edition of the Bordentown Current is distributed free to every home and business in Bordentown Township, Bordentown City and Fieldsboro. There are no subscription fees and you do not need to sign up for anything to continue receiving it.
The online version of the Bordentown Current contains the same stories you can read in print, as well as additional news that we will publish most weekdays. If you have some news you'd like us to publish, either in print or online, please don't hesitate to send it via email to news (AT) bordentowncurrent.com.
You can also like us on Facebook or follow our Twitter feed.
Community News Service, LLC publishes the Bordentown Current. We are a privately owned, independent media company based in Central New Jersey. We are not affiliated with any other publication covering the Bordentown area. However, you can see our other website, mercerspace.com, which as you might surmise covers the county just to the north.
This is an exciting time to live, work and play in Bordentown. We look forward to bringing you Bordentown news.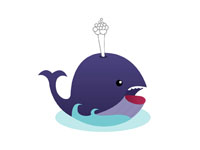 Community
,
News
uncategorized