Scotties wrestling preps for 2012-13 season

Jan 30, 2013 06:06AM ● Published by Community News Service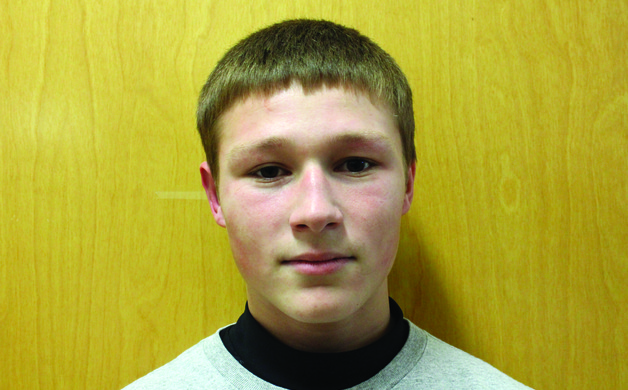 Robert DiPierro
Joe Sprague likes the diverse group of athletes on his Bordentown Regional High School wrestling team.
He said he tries to keep his squad balanced between underclassmen and upperclassmen, newcomers and veterans, because he feels it is beneficial to the success of the program in the present and in the future.
"It just gives you a good energy at practice," he said. "The older kids can set the example for the younger kids. It gives them someone to look up to. It's kind of that evolution. The younger kids eventually become the older kids. The older kids move on, and there's a new set of younger kids. It's exciting to see that transition."
That transition is evident in looking at the team as the 2012-13 season gets underway.
The team graduated four key wrestlers in June: district place winners Chris Nitschmann, Drew Pedersen and Grant Corretjer; and Kevin Lindner.
"We definitely graduated some tough kids last year," Sprague said. "You're replacing four quality kids. Whenever you do that, you're always going to be looking for new guys to step up."
Sprague said he sees that potential in this year's juniors and seniors. He expects Ted Rigas, Robert DiPierro, Justin McTamney, Julius Neal and Omar Kaya to lead the Scotties.
"Some kids, you have to really remind them how to be leaders, but this group right here, they've learned how to be leaders," he said. "We have some junior leaders as well as senior leaders. There's a good balance.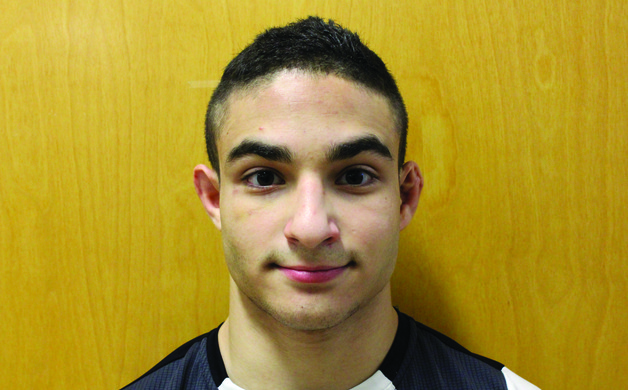 Nobody's really an overly aggressive, in-your-face kind of leader. They're all leading by example and setting the right tone in practice."
The athletes agreed.
"We always want to set a good example," Neal said.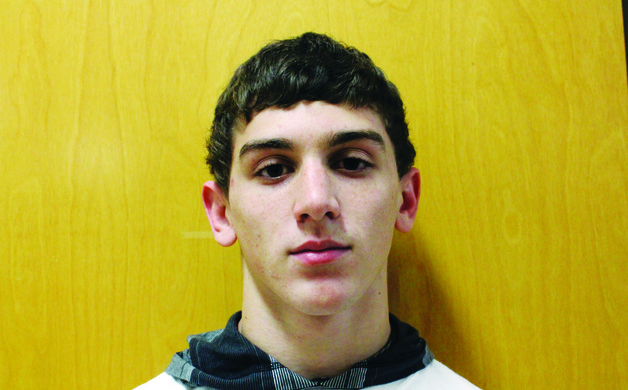 Sprague said the roles of the underclassmen and newcomers are just as important as those of his captains and upperclassmen, though.
"There are a couple of kids who weren't on varsity last year but made that jump to improve this year," he said. "We have some kids that haven't always been in the limelight. I think they will be able to take that first step and be really competitive for us."
Sprague said all of these elements are beginning to mesh together as the start of the season approaches. He said practices started out slow due to figuring out weight classifications, but things are rolling.
"Now that we're practicing more, and there are other teams that we're scrimmaging, we're getting more competitive," DiPierro said. "We're growing faster."
Sprague and his wrestlers all have the same goals for the season: capture a district title and a division title.
"We have the same goals every year," he said. "At the end of the season, you really want to be able to just check off your list of things that you've done."
In order to accomplish those goals, Sprague said Bordentown needs to keep division rivals Cinnaminson, New Egypt, Willingboro and Delran in its sights. Those are consistently the Scotties' most competitive opponents during the regular season.
"If we win those four matches, we'll win our division," he said. "We always try to focus on those ones to really make sure that we're competing at that high level. Our goal every year is to compete with our division. We've done that three of the last four years. We know what it's like to win the division."
Rigas said the team puts a little more time into practice as those matches approach.
"We train harder, get more scrimmages in, and work closer with the coaches," he said.
He said that work ethic is what sets his team apart from others.
"Even if we didn't win a single match, we would be one of the more hard-working teams," Rigas said. "The Bordentown program always has a good work ethic. That's kind of what we're known for."
Sprague said he expects a determined, balanced and well-rounded lineup to take to the mats this season. It could be another banner year for the Scotties.
"We've definitely gotten a lot better since we started practicing," he said. "We're going to start some news guys as well as the older guys. If they all step up, we'll be able to compete at a high level with the other teams."
Sports
brhs
bordentown regional high school