College Crowd: Gymnast debuts skills at Rutgers

Jan 31, 2013 06:21AM ● Published by Community News Service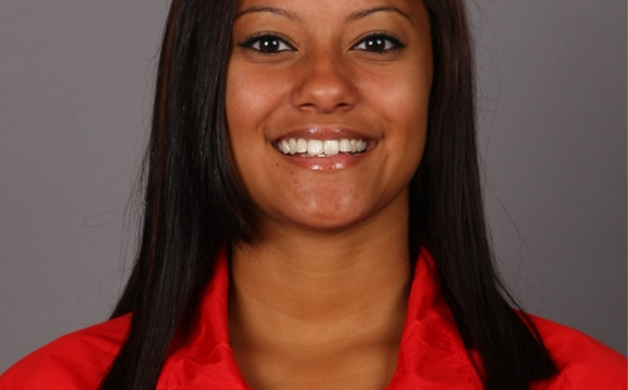 Jenna Williams
By Mary Ann Tarr
Jenna Williams made a spectacular debut as a member of the Rutgers University gymnastics team. The Bordentown Regional High School alumna was named EAGL Rookie of the Week after her first collegiate competition.
"I think Jenna's honor is well-deserved," Rutgers head coach Louis Levine said referring to the recognition she received Jan. 8. "She really rocked her uneven bars and vault routines at New Hampshire. She is doing a great job and has done everything we have asked of her so far."
The freshman's performance against New Hampshire helped lead Rutgers to its third-best score in program history of 48.900 in the bars event.
Williams was one of two Scarlet Knights to post a 9.800 or higher in two events.
She also helped Rutgers win its home opener, defeating Alaska Anchorage and Yale. Williams led the charge for Rutgers on vault, posting a 9.800 to finish in second place. She also earned second place finish with her balance beam routine score of 9.775.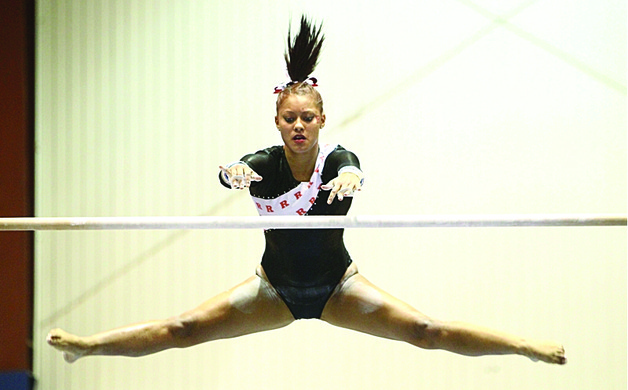 Her success at the college level was anticipated.
At the 2012 New Jersey State Championships as a Level 10, Williams finished first on vault, second on bars and third in the all-around competition. She was state champion on the vault and beam in 2011, while earning second place on the bars and all-around, and she won a state championship on the bars in 2010.
Kang competes at Babson
Soozin Kang recently completed her sophomore season as a member of the Babson College field hockey team in Wellesley, Mass. The Bordentown Regional High School grad had three goals and three assists to help Babson post a 14-5 overall record and an 8-0 mark in the New England Women's and Men's Athletic Conference. She played in 12 games for the team that lost in the conference semifinals.
Have an item to report for The College Crowd? Email it to tarr.mary.ann@gmail.com.
Sports
gymnastics