The College Crowd: Potts shines on Raptors' first collegiate team

Mar 01, 2013 06:34AM ● Published by Community News Service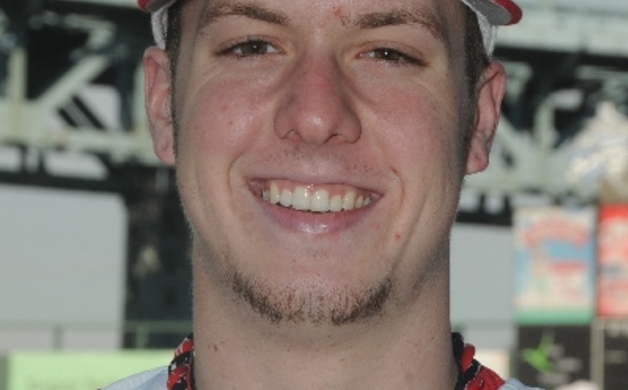 Tommy Potts
The Rutgers University-Camden baseball program features something new and something old as the Scarlet Raptors try to turn things around this season.
The Raptors have a new-look coaching staff and practically a whole new team as they head into the 2013 season.
However, after an eighth-place finish in the New Jersey Athletic Conference last spring, they have been tabbed ninth in the pre-season poll by NJAC coaches. So, they still have to build a new on-field reputation.
Perennial powerhouse Kean University received six of the 10 first-place votes from the NJAC coaches as the pre-season conference favorite. Ramapo College finished second in the poll, receiving three first-place votes. Rowan University was picked for third and Montclair State University was tabbed for fourth, receiving the other first-place vote.
William Paterson University, tabbed as the NJAC dark horse by the coaches, was picked fifth overall, while The College of New Jersey rounded out the top six in the pre-season poll. The top six teams in the league standings qualify for the NJAC playoffs.
Richard Stockton College, Rutgers-Newark, Rutgers-Camden and New Jersey City University finished seventh through 10th in the poll, respectively.
The Scarlet Raptors posted a 15-24 record last season, including a 7-11 NJAC mark to finish in eighth place. Since that time, highly-successful Gloucester Catholic High School and Brooklawn American League Coach Dennis Barth has taken over the reins of the Scarlet Raptors' program.
Barth's first collegiate team will feature 18 Raptor lettermen, including former Bordentown High School standout Tommy Potts.
It has been said that the 3-4 record Potts posted last season was an indication of his lack of support, not his talent. He posted a 3.29 ERA, held opponents to a .226 batting average, tied for team-high honors with 63 innings pitched and walked only 16 while fanning 60. He pitched two complete games, including one shutout, and ranked among NJAC leaders in numerous pitching categories.
Barth was hired at Rutgers-Camden in August after leading Brooklawn to the finals of the American Legion World Series. That success came after leading Gloucester Catholic to the Parochial A state championship earlier in the summer, marking the ninth Parochial A or B state title in 10 tries since Barth took over the program in 1994. He also helped Brooklawn capture 10 regional championships and earn a pair of national titles (1991, 2001) while a member of its coaching staff.
His first coaching staff will include long-time Raptor assistant Mike Roth, as well as newcomers Josh Copskey, Mike Brown and his nephew, Bryan Barth.
There are 13 incoming freshmen, including some of the top scholastic talent in the South Jersey area as well as 11 transfers from either community colleges or four-year institutions on their 42-man roster.
Raptors tabbed for eighth in NJAC softball race
The Rutgers University-Camden softball team won three NJAC titles in a four-season span from 2004-07 and also captured the 2006 NCAA Division III national championship.
The Scarlet Raptors haven't been back to the conference playoffs since they won the 2007 title, however, and this season's team is looking to end that drought and prove coaches wrong in their pre-season NJAC assessment.
Rutgers-Camden has been picked for eighth in the 10-team NJAC in a pre-season poll of the conference coaches. The top six teams earn a berth in the conference playoffs, a spot the Raptors barely missed last season when they finished seventh in the NJAC. Rutgers-Camden was 17-17 overall and posted an 8-10 conference record for the third straight season. The Raptors also earned their third berth in the last four years in the ECAC playoffs, an event they won in 2009.
Montclair State University was a unanimous pick to win the conference title, earning all 10 first-place votes from the NJAC coaches. Rowan University was tabbed for second, followed by The College of New Jersey, Kean University, William Paterson University and Ramapo College in the top six spots.
Richard Stockton College was picked for seventh, with Rutgers-Camden, Rutgers-Newark and New Jersey City University rounding out the last three spots. Rutgers-Newark, although picked for ninth, also was tabbed as the coaches' dark horse team.
Sixth-year Head Coach Brian Wolverton, who was a Scarlet Raptors' assistant coach during their run to the NCAA title in 2006, returns eight lettermen among his 15-player roster.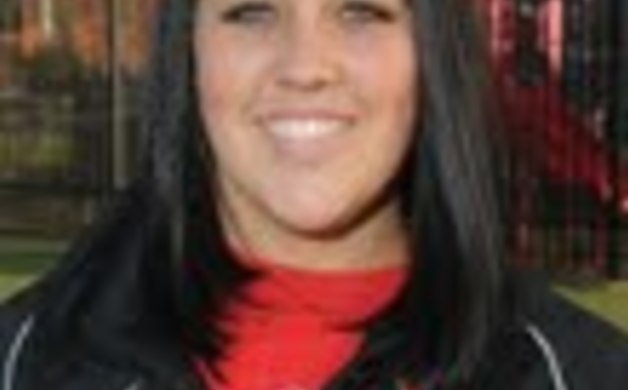 On the mound, the Raptors return senior Ashleigh Johnson of Bordentown, who was second on the team last season in innings, starts and wins. She posted a 6-9 record and a 2.84 ERA in 19 appearances, including 13 starts and seven complete games. In 93-2/3 innings, she walked 15 and struck out 37.
Johnson was a two-year softball letterwinner at Burlington County College, where she obtained her associate's degree. She was team MVP in 2010 when she went 15-5 with a 1.96 ERA in 114.1 innings, walking 22 and striking out 66. She posted a 10-4 record and a 1.78 ERA in 86.1 innings in 2011, walking nine and striking out 53.
She earned three softball letters for Coach Michele Brennan at Bordentown Regional High School and she was Burlington Scholastic League First Team as a sophomore and a senior. She was a Team Most Valuable Player and a Coach's Award winner.
A Secondary History and Special Education major, Johnson plans to obtain her master's degree and become a teacher.
Have an item for The College Crowd? Send it to tarr.mary.ann@gmail.com.
Sports
uncategorized