Hypertension diagnosis may require lifestyle change

Mar 01, 2013 06:37AM ● Published by Community News Service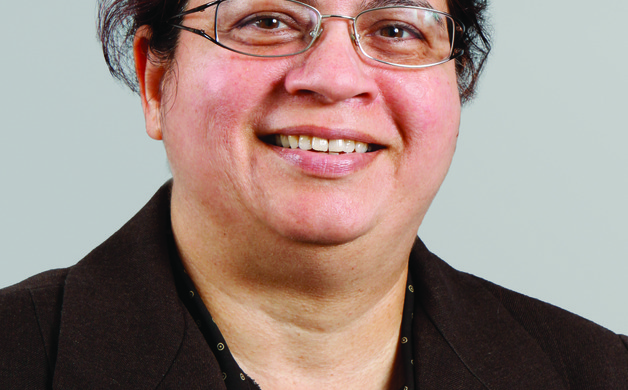 Dr. Naila Wasti
Concerned about your health? Experts from Robert Wood Johnson University Hospital Hamilton are ready to answer readers' questions. Send your questions to askthedoc@rwjuhh.edu.
Q. What should I do about high blood pressure? I had it checked at a health fair and was told it was high. I'm not sure if I should worry, or what to do next.
A. Whenever you're concerned about your health, it's important to make an appointment with your doctor. Try to make your appointment as soon as possible so your doctor can confirm if you in fact have hypertension, the medical term for high blood pressure.
Hypertension puts you at increased risk for developing atherosclerosis (the buildup of plaque in your arteries), heart attack, stroke, congestive heart failure, eye damage and kidney damage.
If you're wondering how to decode your blood pressure, you should know that results are always given with two numbers: the higher, or top number (systolic), measures the pressure as your heart contracts. The bottom, or lower number (diastolic), measures the pressure in the period between heart beats.
An average blood pressure is 120/80. Prehypertension is 120-139 systolic or 80-89 diastolic. Stage 1 hypertension is 140-159 systolic or 90-99 diastolic. Stage 2 hypertension is systolic greater than or equal to 160 or greater than or equal to 100.
A doctor can properly diagnose you, offer lifestyle modifications and/or medication, and take note of your condition to ensure you are making progress and improvements over time. If you do have hypertension, your doctor may recommend changes, such as:
• Lose extra pounds and watch your waistline.
• Exercise regularly.
• Eat a healthy diet.
• Reduce sodium in your diet.
• Limit alcohol.
• Avoid tobacco products and secondhand smoke.
• Cut back on caffeine.
• Reduce stress.
• Monitor blood pressure at home.
• Make regular doctor visits.
Left untreated, high blood pressure will overwork your heart, causing it to both weaken and become enlarged. It also will cause scarring and hardening of your arteries, which leads to a decreased supply of blood to your organs.
—Dr. Naila Wasti, RWJ Family and Internal Medicine, Robert Wood Johnson University Hospital Hamilton
This content is intended to encourage a healthy lifestyle. For medical advice and treatment, see a physician.
Community
wellness