Ask the Doctor: Parents-to-be should navigate pregnancy process together

Apr 01, 2013 08:09AM ● Published by Community News Service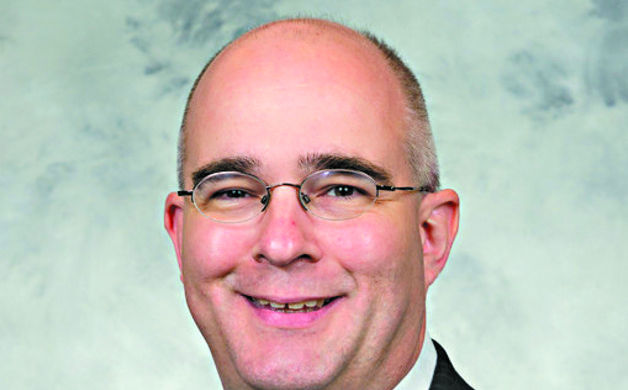 Dr. Hoffman
Concerned about your health? Experts from
Robert Wood Johnson University Hospital Hamilton
are ready to answer readers' questions. Send your questions to askthedoc@rwjuhh.edu.
Q. My wife and I are expecting our first baby. Is it OK for me to attend her doctor's appointments, and what questions should I ask
?
A. One of the most important things a father-to-be can do for his pregnant partner is go to as many, if not all, of her doctor's appointments. But, that's a balancing act you must coordinate with her. At the least, try to attend one appointment per trimester and any ultrasound appointments. Whether it is your first baby or fifth, mom will benefit from your moral support and encouragement. Plus, as an expectant dad, you will undoubtedly have some worries and benefit from receiving information first-hand. It's a good idea to prepare questions ahead of appointments, and there are many. Here are two I suggest adding to your list. Who will deliver our baby? Due to the unpredictable nature of our work, doctors and midwives plan for back-up care. You should ask how often your partner's doctor or midwife is on duty, and try to meet any other care providers on their team. You can't know exactly when your partner will go into labor, but it's nice to meet in advance who might be present for the baby's delivery. Where can we go for information? In our practice, patients meet with an obstetrical nurse educator who provides materials, resources and references for parents-to-be. The educator understands the changes both you and your partner are going through as you prepare for parenthood, and can answer your questions about what movies to watch, websites to visit, or books to read. It's also a good idea to attend classes that will teach you and your partner about childbirth and parenthood. Ask your provider or an educator to refer you. Look for classes and support groups affiliated with hospitals or large practices as these programs often have access to physicians and certified specialists as guest speakers. The road to parenthood can be filled with many challenges. It's important for men to educate themselves about the pregnancy process, and be committed to the experience with their partner. Doing so can strengthen your understanding of her emotions and ultimately make you better parents. Good luck! –Dr. Christian Hoffman, RWJ OB/GYN, Robert Wood Johnson University Hospital Hamilton This content is intended to encourage a healthy lifestyle. For medical advice and treatment, see a physician.
Community
wellness