RWJ doctor provides stree relief tips

May 31, 2013 08:04AM ● Published by Community News Service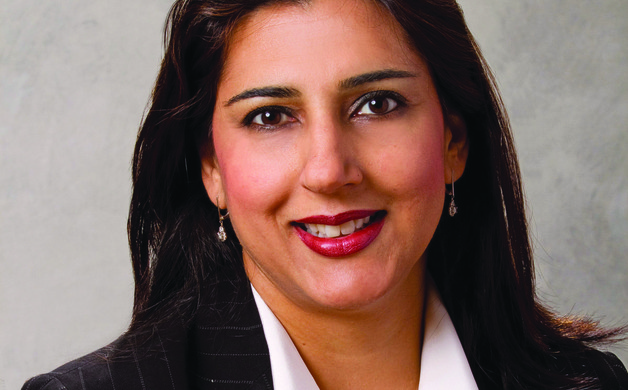 Dr. Sumeera Baig
Concerned about your health? Experts from Robert Wood Johnson University Hospital Hamilton are ready to answer readers' questions. Send your questions to askthedoc@rwjuhh.edu.
Q. I'm stressed out! Should I see a doctor?
A. We all feel stressed sometimes. Frustrations at work, relationship issues, family problems — these can all lead to stress.
In small amounts, stress is normal, but too much can contribute to physical and emotional health problems. Constant daily stressors can increase our blood pressure, heart rate, blood sugar and make us more susceptible to infections, weight gain, diabetes and heart disease.
It is therefore important to be aware of your stress and know how to manage it to help prevent health threats.
Everyone responds to stress differently. For some, the signs may be physical, such as back or neck pain, headaches or diarrhea. Others may experience emotional symptoms such as difficulty sleeping, a change in eating habits or a lack of energy. Any combination of these signs and symptoms is reason enough to make an appointment with your doctor, but here are a few tips to help manage stress in your life.
Give yourself a pep talk. It's easy to get sidetracked from your priorities. The moment you start to go off course and feel overwhelmed, stop! Pull yourself in and refocus.
Find your quiet place. Close the blinds in your office, take a walk in the park or schedule a massage. Whatever your stressor, take time to be quiet. Listen to yourself breathe and reclaim your balance.
Don't multitask. Multitasking is a myth, not a gift. It creates stress and average results. The key to productivity — and reduced stress — is to do one thing at a time.
— Sumeera Baig, MD, RWJ Family & Internal Medicine, Robert Wood Johnson University Hospital Hamilton
This content is intended to encourage a healthy lifestyle. For medical advice and treatment, see a physician.
Community
wellness
health