Club brings lacrosse to Bordentown

Jun 18, 2013 07:50AM ● Published by Community News Service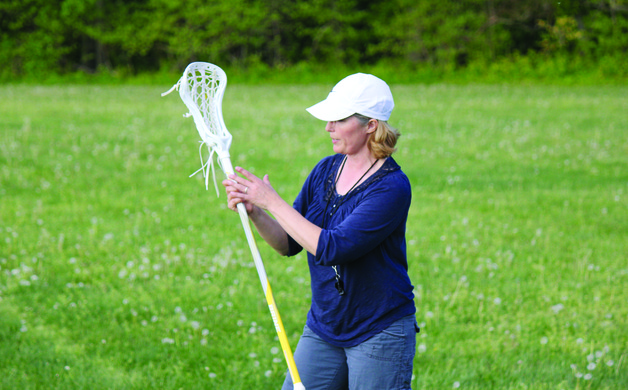 Julie Reisig explains a drill to members of the Bordentown Lacrosse Club during a practice on May 9.
By Samantha Sciarrotta
Julie Reisig has seen lacrosse clubs in towns like Allentown, Robbinsville and West Windsor, but never in Bordentown. She decided to change that.
Reisig, the current Bordentown Regional High School field hockey coach and former lacrosse referee, established the Bordentown Lacrosse Club with a few other lacrosse lovers last spring. Now in its second year, membership has gone up from 26 athletes to more than 40.
"Our hope is to get enough interest so that we might be able to get school teams," she said. "The big goal is to get lacrosse going in the community so that if we do eventually get a school team, the kids have experience." The club's season started early this spring and is currently open to sixth graders and older. Reisig and her staff plan on opening next year's membership up to kids as young as third grade.
Many of the athletes are completely new to the sport. About a third of them, Reisig said, have experience playing with clubs in other towns.
"It's just totally different from any other sport," veteran Brady Hudik said. "Everything else is so similar. It's so much more fast-paced, and there are so many different rules."
Teddy Chase, another veteran, said that lacrosse is unlike any other sport because it takes aspects of basketball, soccer, football and field hockey and combines them in a way that can't be matched.
"People know and play those other sports," he said. "It's easy to pick up and learn."
Reisig said that works both ways. Because lacrosse shares characteristics with other sports, players' skills improve in all areas.
"It's the fastest-growing sport in the country, and for good reason," she said. "It's really easy to grasp. You catch, you throw, you scoop up the ground balls, you defend, and you run. At the most basic level, anybody can play. There are so many ways to be successful on the field. I've coached and reffed for a long time, and I really feel like it helps with so many sports. It benefits any other running team sport."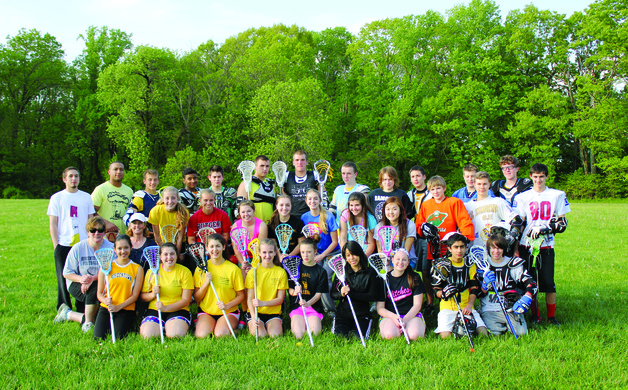 Reisig and her coaching staff place more focus on fundamentals and technique than anything else. This year, because they have enough athletes to field every position and a little extra membership money, she plans to have referees come out to offer a deeper explanation of the rules and eventually officiate intersquad scrimmages.
"We built that into the cost," Reisig said. "We're now just waiting for them to line the field. As soon as that happens, we can get it going. I would like them to take their understanding of the game to where they would be able to play an actual game against another team rather than just each other. I want them to have a beginner's understanding of the rules and tactics, and this is how they do it."
Reisig's ultimate goal is to give the players a leg up in case the high school and middle school field teams. The oldest club member is a junior, so they have plenty of time to develop their skills for the future.
"The younger we start, the better we'll be when we're older," club member Rebecca Sherrier said. "If we get this club picking up, we can finally get school teams. It's definitely beneficial."
Reisig said there is still more work to be done before the schools take on teams. "It would need to be board-approved," she said. "There are some other roadblocks to work out, like field space. There are definitely some financial considerations. It's hard to get all of those little pieces in order. The club would help in any way we can. We understand there are no guarantees, but we still want to get lacrosse in our community. That's our main objective."
Grant Tamutus, Reisig's son, agreed. He would like to be able to play on a BRHS lacrosse team, but he would rather see the sport grow within the township first.
"It's really different, but it's got so many attributes that you expect from different sports like speed, stamina and strength," he said. "We just want more people to learn about the sport and love it just like we all do."
Sports
,
Community
lacrosse