Liberty Lake Day Camp owner named Man of the Year

Jun 26, 2013 07:42AM ● Published by Community News Service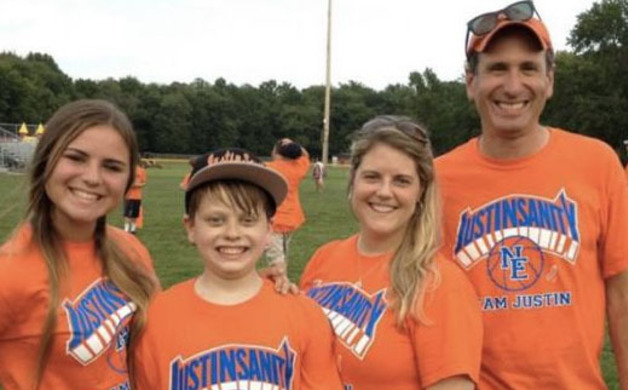 Pictured are Team Justinsanity members Jess, Justin, Jill and Andy Pritikin
Liberty Lake Day Camp owner Andy Pritikin and Team Justinsanity helped raise more than $275,000 during the 2013 Man & Woman of the Year campaign to benefit the New Jersey Chapter of The Leukemia & Lymphoma Society.
During the ten-week fundraising campaign, which began on April 4, the candidates were judged on their success in raising money to help LLS fund research to find cures, better therapies and provide support to blood cancer patients and their families.
Every dollar raised counted as one "vote." Pritikin was the male candidate with the most votes and was awarded the title of 2013 Man of the Year at the Grand Finale Gala on June 15.
Pritikin is the incoming president of the American Camp Association, NY/NJ, as well as the leader of the New Jersey Camp group.
While the winners have been announced, donors can make contributions in Pritikin name via his website, mwoy.org/nj.
More information is online at lls.org.
News
kids
children
camp