BRHS students attend International Thespian Festival

Jul 03, 2013 05:55AM ● Published by Community News Service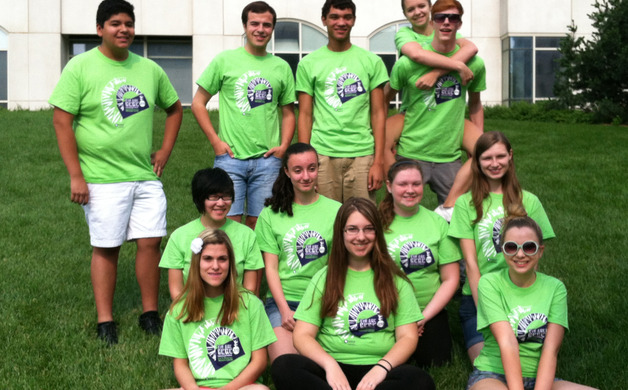 Members of BRHS International Thespian Society Troupe 6803 at the 2013 Thespian Festival in Nebraska in June. Front: Megan Haltmeier, Leah Tasseff and Ella Lafontant. Middle: Hope Leonard, Emma Reichard, Erin Hansell and Ashley Hansell. Back: Ivan Trancon, Matt Luyber, James Bullock, Matt Dalton and Kaitlyn Anthony.
For 12 Bordentown Regional High School students, summer vacation started with a trip to Nebraska for the International Thespian Festival.
During the festival, members of International Thespian Society Troupe 6803 participated in workshops, auditioned for college programs and discussed theatre with students and professionals from around the world at the University of Nebraska at Lincoln.
This year was the 50th anniversary of the festival and the celebration included live performances from cast members of the Broadway musical Wicked.
The International Thespian Festival also hosts the National Individual Events Showcase, which is an educational program that offers festival delegates the opportunity to receive constructive feedback on prepared theatrical material and technical designs.
For the second year in a row, recent graduate Matthew Luyber represented BRHS the showcase auditions. Luyber performed contrasting monologues and received superior scores from the judges. Last March, he qualified for performance on the national level by placing first in the state in the Contrasting Monologues category at the New Jersey State Thespian Festival.
Seven of the members of Troupe 6803 attended this year's festival through a grant they received from Bordentown's Community District Alliance.
This was the third year Troupe #6803 attended the Festival, but it has already become a highly anticipated annual event for the students of BRHS.
More information is online at bordentown.k12.nj.us.
Arts+Entertainment
,
Schools
brhs
theater
acting