BRHS field hockey players prepare during offseason

Sep 09, 2013 06:46AM ● Published by Community News Service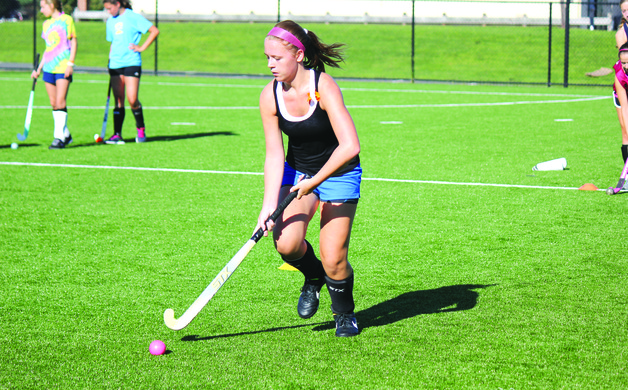 Michelle Hazlett dribbles during a practice on Aug. 15, 2013 at the high school.
It's been an offseason filled with new experiences for the Bordentown Regional High School field hockey team.
Many girls joined the Princeton Field Hockey Club team that finally opened up in the area. Some even went abroad, traveling to Vancouver and Barcelona to participate in high-level training programs.
Head coach Julie Reisig said consistent offseason play is the difference maker in the competitive Burlington County Scholastic League. "Traditionally at Bordentown, we do not have a lot of club players, and this has hurt us as we go deeper into the season, as we play the state powers that have many more players that do club and Futures," she said.
That changed this year. The Scotties fielded two local indoor teams, one of which won the end-of-season tournament. Additionally, Reisig sent 30 players to World Camp, a top camp coached by male Dutch international players. The Bordentown girls took the first- and second-place slots in the tournament held at the end of camp. The tournament win was its first ever at the camp.
A few weeks into summer practices, the girls already notice a difference.
"So many girls played extra field hockey in the offseason, and I think we've prepared ourselves pretty well," senior captain Jess Carey said. "A lot of teams around us are doing it, so we just have to keep up."
Three girls were able to take it a step further and played in other countries over the summer. Morgan Irons played in Barcelona, and Koedi Shakir went to Vancouver, while Cait Nitcschmann pulled double duty and went to both. Reisig said they typically play against girls on their countries' junior national squads. Irons had a particularly successful trip and was named the MVP of eight different games, the most of any girl in attendance.
"It was nice because we got to play against girls from different countries," Nitschmann said. "You got to see how they played and the differences in their game."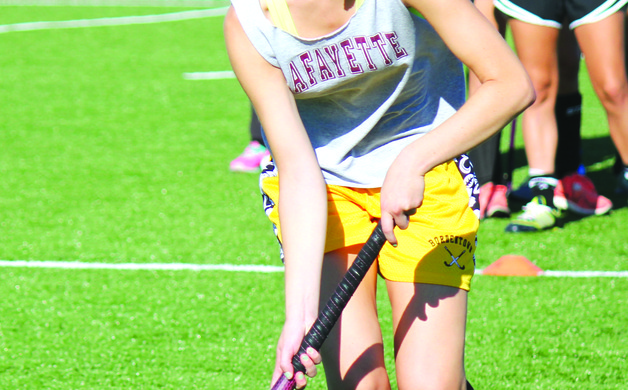 Reisig said the experience the three brought back to the team has rubbed off on the rest of the girls.
"They were all key players before," she said. "Now, they've been able to bring themselves to a much higher level. There's more intensity, more strategy. Every movement is purposeful."
Reisig herself introduced a new concept to the Scotties during the offseason. She instituted a "Strongest Link" program to encourage efforts like fitness, learning, stickwork, trying new things and better field hockey overall. Over the summer, the team earned over 330 links as a whole for doing things like winning camp tournaments, volunteering at local youth camps, and watching clips of elite field hockey games. Three girls even earned a link for running a total of 100 miles each.
"We have a visual reminder or what it took for them to get where they are," she said. "They see the various ways people chip in for the good of the team, and they can see who really put in the time. When it comes to playing time issues, it will be more clear to them why I do what I do. It helps them feel more accountable."
Along with the new additions, some familiar faces return. Resig called last year's leading scorer Nitschmann, Carey, Irons and Shakir "impact players." All four have been varsity starters since their freshmen years.
"I move very few kids to varsity as freshmen, and it is even rarer they start," Reisig said.
Carey, arguably the team's best player, consistently contributes at a high level.
"She's like my quarterback," Reisig said. "She plays center mid. She has phenomenal skills."
The girls are more confident this year than they have ever been.
"We definitely want a banner this season, without a doubt," Shakir said. "With all the summer practices and the hard work in the preseason, I think we'll get there this year."
Her coach agreed.
"The school has only won the conference banner once and if any team can match that, it is this team," Reisig said. "All our other sports have banners on the walls in the gym, and our girls want to be able to see their team up there, too. It is shaping up to be a great journey."
The team plays its first game on Wednesday, September 11 at 3:45 p.m. against Pennington Prep.
Sports
brhs
field
hockey