BRHS students win distracted driving video contest

Sep 17, 2013 06:40AM ● Published by Community News Service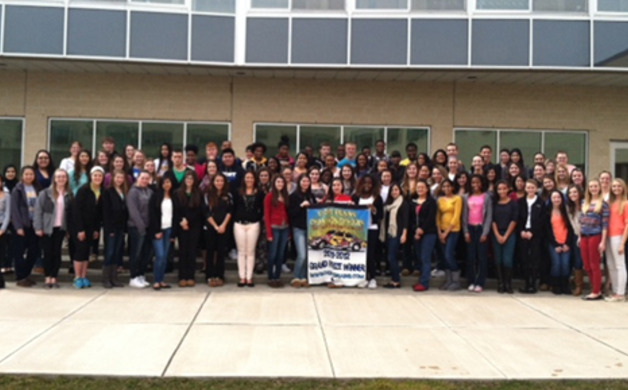 Participants in the 2013 Don't Text and Drive, Bordentown Wants You Alive campaign.
For the second year, Bordentown High School participated the Brain Injury Alliance of N.J.'s U Got Brains Champion School contest.
The contest challenges students to create a 10-minute video emphasizing the dangers of distracted driving. BRHS students and teachers decided to focus on texting while driving.
In 2012, the group created the Don't Text and Drive, Bordentown Wants You Alive campaign. The campaign consisted of more than 100 students, local law enforcement officers and teachers. The video features a song by Chris Gortarez.
The Brain Injury Alliance said the campaign was the "…best in the state at persuading their peers to drive safely and avoid distractions while on the road." N.J. Manufacturers Insurance Company awarded the school a driving simulator for winning the contest.
During the 2012-13 school year, students entered the contest again and won another diving simulator.
The N.J. Division of Highway and Safety reached out to BRHS teachers Erica Wright and Nina Woolston, advisers of the campaign, expressing interest to show the video in high schools across New Jersey.
Starting on Oct. 7, The division is set to show one minute of the texting video in high schools across the state that use TV 1 for their morning announcements. The commercial is available for viewing here:
The video is online here docs.google.com/file/d/0B0mt5qA_T09MUHRndzBJb2p6YkU/edit?usp=drive_web&pli=1
Schools
driving