Mother-daughter real estate company built on teamwork

Oct 01, 2013 08:18AM ● Published by Community News Service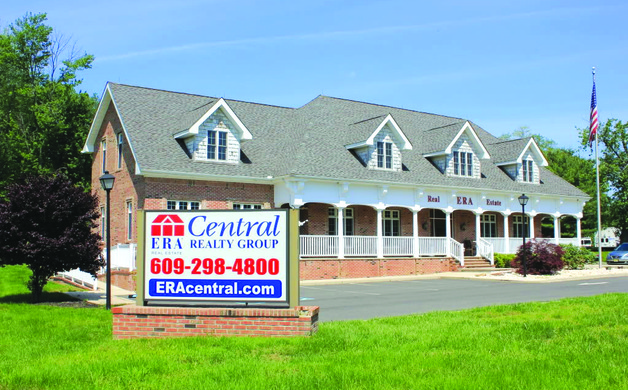 ERA Central Realty has office locations in Bordentown, Cream Ridge and Freehold.
By Ryan Murphy
ERA Central Realty Group owners Ann Davis and her daughter, Stephanie Bellanova, aim to run their family-owned business, which has an office in Bordentown, in an independent way.
Davis first went into real estate in 1976 in what was then the only agency in the Cream Ridge area. In 1987, she started her own independent company in Robbinsville. Shortly after, Davis decided that being part of a franchise would help with agent training and name recognition, so she bought an Electronic Realty Associates franchise.
"My mother wanted to have a real estate company of her own because when she started out, it was a lot of men hanging out in the back drinking scotch. They'd try to sell by opening up the phone book to make some calls," Bellanova said. "There wasn't a support network or any type of training. So she wanted to provide a place for people to come work that's nurturing and supporting because she never had that."
Bellanova started helping her mother at the office when she was only a teenager. "She was a typical child in that you don't want to do what your parents did," Davis said of her daughter. "But she has grown up in real estate and has now grown into real estate."
Bellanova didn't realize when she was a teenager that she was training for what would become her career.
"I always worked in the office with her because she was starting up her own business, and we didn't have any staff," Bellanova said. "She only had two or three agents who were pretty much brand new when she opened her own company. She was a single mom at the time, recently divorced, so it was really just she and I at home. So she arranged to have the school bus drop me off at the office."
"She knows real estate from working in the back office, working as an agent on the street, and now into management and ownership," Davis said. "It's a perfect progression of growth. And now she can pretty much do anything."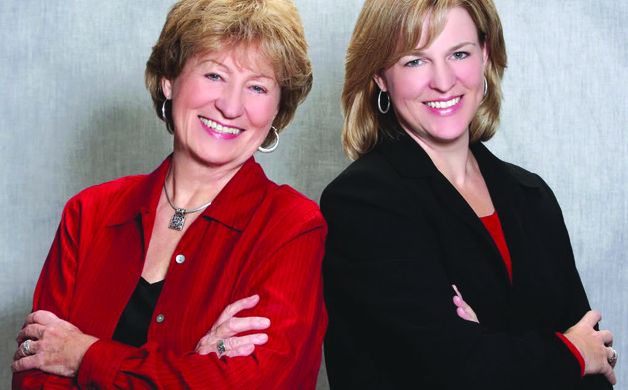 ERA Central Realty, formerly known as ERA Ann Davis & Associates, opened its office in Bordentown in 2004 when it was looking for a place in northern Burlington County.
"We had several agents working from our other offices who were residents of Bordentown," Davis said. "So of course we felt that we could create a strong staff there."
Now ERA Central has three offices in Cream Ridge, Freehold and Bordentown. And more than 25 years after starting the company, Davis' vision of a real estate company that is helpful and caring to both its clients and its agents continues.
"There are so many kinds of real estate companies out there, and in our company, we're like a family that's very close-knit. We thrive on each other's success," Bellanova said. "I know that sounds really canned because people say that all the time, but it's really true. There's still such a high attrition rate in this business because there is no support in a lot of companies. You go to real estate school, go to work, and it's 'sink or swim.' So we flip that around to say, 'When you come here, we'll help you. Because when you succeed, we succeed.'"
ERA Central even has staff that specializes in certain areas in order to help the agents. This staff includes Suzanne Kelly, who is the Marketing and Business Development expert, Linda Shinn, who specializes in Field Training, and Sarah McEwan, the eDevelopment expert in charge of training in social media and website formation.
"In our company, we have a special culture, which is teamwork," Davis said. "We work as a family. We have your back all the time."
Davis and Bellanova's company also gives back to its community, which it proved after Hurricane Sandy hit New Jersey in October 2012.
"After the hurricane, there were so many people who were displaced," Bellanova said. "They weren't necessarily in our market area, but we put together an initiative to do some outreach and let people know where they could go for housing assistance. We had a core group of eight of us calling to see if anything was available for rent. And we didn't take any commissions. We were just trying to connect people at that point."
Davis said there was minimal damage to their offices, but it was nothing compared to the destruction just a few miles away.
"We went far beyond the call of duty in helping people from the shore find temporary housing," Davis said. "We said, 'Call us for any kind of help, a place to sleep, a room, clothing, or whatever it is.' Our agents went around and found any place that was vacant and could be opened up for people to stay there." Bellanova described how she is still passionate about her work.
"In real estate, you can do every facet of business. Real estate agents are an independent contractor with their own mini-business," Bellanova said. "I love systems, training, marketing, all of it. So I'm able to do all aspects of business for the company and for the other agents. It's a fun business. You have to have a lot of energy and be creative so you can change with the market."
Davis agreed with her daughter that real estate offers agents a chance to do a very independent type of work. She sees it as a way to be in control of her own destiny.
"There's not many places where you're rewarded at the same rate you reach your goals," she said. "You don't have to punch a clock. You can work at an office that's convenient for you. No one ties you to anything."
ERA Central Realty group is located at 3379 Rt. 206 South. Phone: (609) 298-4800. On the Web: eracentral.com.
Business
,
Community
real estate