Group aims to keep community concerts alive in Bordentown

Nov 01, 2013 06:48AM ● Published by Community News Service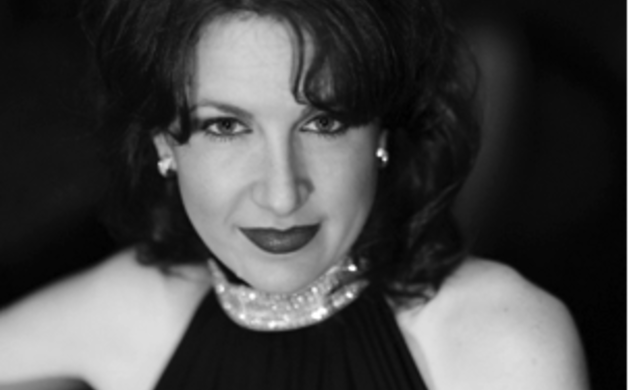 Alexis Cole
By Regina Yorkgitis
Formed in 1981, The Community Concert Association of Bordentown, Inc. initially began as a single fundraising concert for the anniversary of the town.
The event sparked a tradition to bring quality entertainment to the Bordentown community, and the association, now 33 years strong, has continued to organize at least four concerts each year.
Held at Bordentown Regional Middle School, the concerts feature national and international talent.
"It has been good for Bordentown people," said Shirley Fisher, president of the Community Concert Association Board for the past eight years.
The group's mission is to provide local and affordable cultural events to Bordentown and the surrounding communities.
"It's always good to have something that is entertaining, educational and draws people to your community," said association member and 47-year Bordentown resident, Enid Martin. "They always bring quality performances."
Singer Barbara Trent received a five-minute standing ovation when she performed on Oct. 13.
Past performances have included operas, plays, musicians of different genres, and vocalists, including Rodrick Dixon, Carrol McLaughlin and Dean Regan.
"It's an unusual opportunity for a small community" said board member Ellier Russ.
Most of the board members are not professional musicians. They are simply active citizens dedicated to keeping the community concerts alive.
"I've known about the association for many years," said Martin, who had regularly attended concerts, when she was approached to get more involved. Now, Martin helps with publicity.
When John Pavlosky, a CPA and the current treasurer of the association, joined in the 1990s, membership was booming, at a high of about 600 members. "At that time, if you wanted a ticket somebody had to die," he said.
Membership has fluctuated since then, first declining, but now back on the rise. It's not by accident. The association is working hard to publicize events through its newly designed website, Facebook page and posters.
"We get very upset when somebody will tell us they didn't even know about it (a performance)," Fisher said.
A nonprofit group, the Community Concert Association runs on donations. Patrons include local banks, doctors' offices and other organizations. Several group members also opt to donate to the association beyond the the $40 membership fee. Together, their contributions bring the often internationally recognized acts to the small community at an affordable cost.
"The people in the area who have been involved with the concerts for a while, realize the importance," said Fisher. "It just brings a different dimension."
The varied concerts offer insight to different cultures and give the town exposure to different and perhaps unfamiliar styles of music.
Often their viewers are older people who no longer wish to travel to Philadelphia or New York to get their cultural fix. The community concerts provide distinguished entertainment close to home.
Concerts are an occasion for people to socialize and connect with other members of the community, outside of political and sporting scenes. At most events, there is an intermission with refreshments and a chance to chat about the show.
"People want something of beauty brought to the community," said Robert Violette, the artistic director of the board. The Community Concert Association "gives the community something for itself. It adds some soul."
"There is a variety of performers coming this year," said Violette, who is a professional musician and was responsible for connecting the board with the scheduled acts for the upcoming season.
"Alexis Cole and Friends," the next Community Concert act, is set for Sunday, Nov. 3, at 3 p.m. at Bordentown Regional Middle School.
The award-winning jazz vocalist will perform with Scott Arcangel, the musical director of the West Point Band's Jazz Knights, will accompany Cole on the piano. Other members of the West Point Band's Jazz Knights are scheduled to attend.
Spring performances are set to include: Virginia Virtuosi, a trio of musicians, and various artists, performing Broadway hits at "A Rogers and Hammerstein and Andrew Lloyd Webber Concert."
Tickets are $15 for adults and $5 for students.
For more information or to purchase tickets, go online to bordentownconcerts.com. Email: info@bordentownconcerts.com. Phone: (609) 298-5465.
Community
,
Arts+Entertainment
music