Bordentown Township Committee Election 2013: Richard Carson

Nov 01, 2013 07:45AM ● Published by Community News Service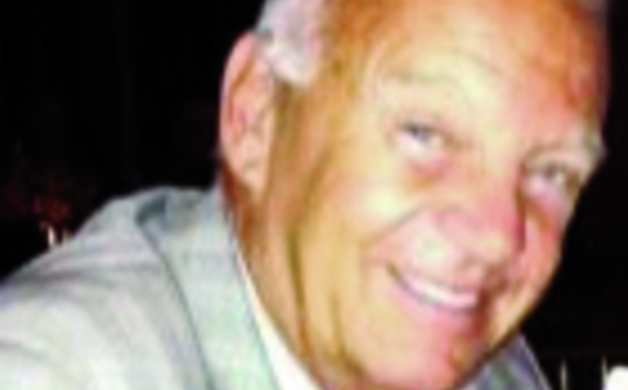 By Lexie Yearly
As a superintendent for nearly 20 years, Richard Carson always focused on what was best for the students.
"You know that every decision you make ultimately will get to the student," said Carson, who noted that all changes made in the school system always affect people personally.
"So when you think about it, every decision you make has an effect on someone's life, be it administrators, faculty members, staff members, students."
Carson, who is running as a Republican candidate this November for a seat on the Bordentown Township committee, moved to Bordentown more than 40 years ago with his wife, Christine, when they looked to settle down close to his Hamilton hometown. Now, he has two grown children and three grandchildren. Though now retired, Carson, 68, has spent much of his career using both his education and military backgrounds.
He had been teaching for two years at St. Anthony's/McCorristin High School (now Trenton Catholic Academy) when he was drafted and sent for training. He went on to serve one year in the Vietnam War as a combat medic, earning a Combat Medic Badge and Bronze Star for his efforts.
After his military service, Carson returned to the education field. He began working in education administration with the school and state, serving as business administrator, educational specialist and acting assistant director for the state Department of Education.
He then moved to work as business administrator and then superintendent of schools in North Hanover Township.
Seventy percent of the North Hanover Township school district, Carson said, is dependent on military families. The school is located on U.S. military land owned by the Department of Education, and therefore is supported differently than typical public schools.
Carson serves as president of the National Association of Federally Impacted Schools and the National Military Impacted Schools Association and has had the opportunity to travel many times to Washington to present a case for government support.
He's been able to travel to military bases around the country, too, and continue to learn and see new things. He also serves as a trustee of the Burlington County Military Affairs Committee.
Carson received his doctorate degree from Temple University, his masters from Rider University, and bachelors from the University of Dayton.
His run for committee now isn't his first time being involved in local government, either. He served two terms in the 1980s and '90s on the committee and as mayor, and also served on the planning board, Bordentown Sewerage Authority, and Burlington County Economic Authority.
One of his main accomplishments as an elected official, Carson said, was negotiating Exit 7 on the Turnpike to its current location, preserving the homes on Georgetown Road.
Other accomplishments included a negotiation that resulted in the closing of the waste management landfill in the township and the addition of air conditioning to the high school, securing funding to build the Senior Center, and establishing the Bordentown Sewerage Authority.
Carson said he decided to run for the committee seat because he was spurred on by issues in the township, and hoped to contribute his own past experience.
One of the issues in the township is the plan to purchase a property for public works. The space had previously been used as an old trucking property, and Carson wondered if there was possibly contamination to the site that the township would be responsible for cleaning up.
Carson also wondered why the township had offered to pay a considerable sum more to purchase the property than the rate the site was appraised for. "So my question is, why the difference?" Carson said.
The issue of not knowing why the extra money was being spent is one that Carson hoped to investigate, and felt that the current government should be more open about where township money is being spent and how.
Carson said another issue he wanted to pursue was the most effective use of personnel to better the township, not to adhere to any official's special interest project.
For Carson, investigating township issues is about the importance of maintaining residents' quality of life through effective use of resources and keeping the township affordable.
"Trying to keep costs down so housing is affordable for our children," Carson said. "Those types of issues, that before we pass a spending bill, we know where the cost is coming from, keep in mind where the cost is coming from. Not that you don't do it, but you need to be reticent of the fact that this is gonna increase taxes."
Community
,
News
election