BRHS theatre club exceeds food drive goal

Nov 06, 2013 06:42AM ● Published by Community News Service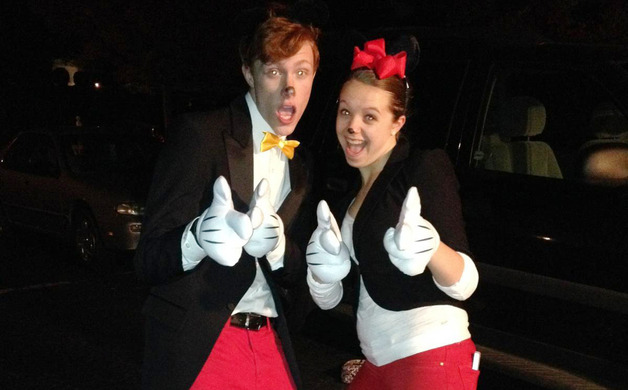 BRHS International Thespian Society Troupe 6803 members Matt Dalton and Kaitlyn Anthony pose while collection items from the troupe's Trick Or Treat So Kids Can Eat Food Drive Oct. 31, 2013.
Bordentown Regional High School's Thespian Troupe 6803 collected 4,121 pounds of canned and dry goods during the Trick or Treat so Kids Can Eat program.
The students exceeded their goal of 3,500 pounds of food. Food items were donated to Burlington Community and Emergency Services.
In four years of participation in the program, Troupe 6803 has collected over 12,000 pounds of donations.
In 2010, the Bordentown community helped Troupe 6803 to surpass their original goal of 1,000 pounds and donated 2,002 pounds of food. For this, the troupe was awarded the 2010 Harvest Excellence Award by the International Thespian Society.
Trick or Treat So Kids Can Eat is a national community service program for International Thespian Society member schools to collect canned and dry goods for local charities and food banks.
BRHS Theatre Club and Stage Crew members are part of the International Thespian Society, an honor organization for students who excel in the theatrical arts.
Arts+Entertainment
,
Schools
brhs
theater
acting