American Boychoir to perform holiday concert

Nov 12, 2013 08:44AM ● Published by Community News Service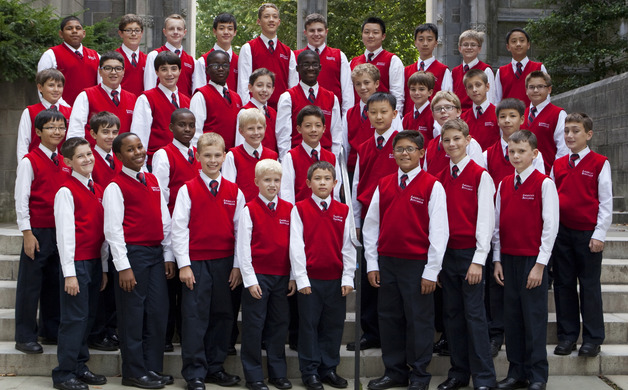 American Boychoir is set to present at seasonal program of holiday favorites.
The concert is scheduled for 7:30 p.m. Dec. 13 at Bordentown First Presbyterian Church, 420 Farnsworth Ave.
American Boychoir is set to perform under the musical leadership of Litton-Lodal Music Director Fernando Malvar-Ruiz.
Boys in third through sixth grade can audition for the choir after the concert.
American Boychoir School, the only non-sectarian boys' choir school in the nation, was founded in Columbus, Ohio, in 1937, and has been located in Princeton since 1950.
Boys in grades four through eight, reflecting the ethnic, religious and cultural diversity of the United States, come from across the country and around the world to pursue a rigorous musical and academic curriculum at the school.
Maintaining an active national and international touring schedule, The Boychoir performs with ensembles including the Boston Symphony Orchestra, the Philadelphia Orchestra and the New York Philharmonic. The choir appears regularly as featured artists with James Levine at the Tanglewood Music Festival and has performed with the internationally renowned soprano Jessyè Norman, jazz musician Wynton Marsalis, pop diva Beyoncé and at Carnegie Hall with Sir Paul McCartney.
For tickets, call Elke McAteer at (609) 324-0271.
More information is online at americanboychoir.org.
News
,
Arts+Entertainment
music
holiday