Bordentown City Cats urge residents to seek their help

Nov 15, 2013 09:14AM ● Published by Anonymous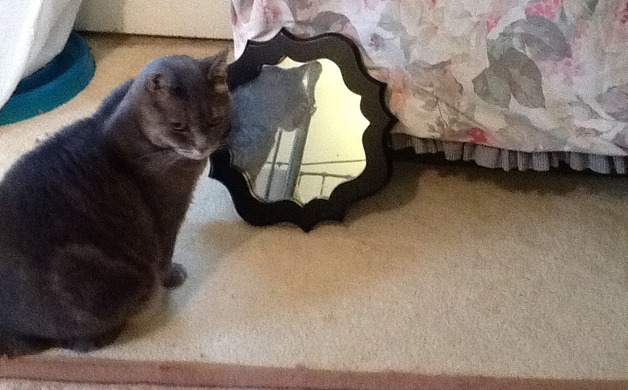 Pretty the cat.
Bordentown City Cats is celebrating 10 years of rescuing and caring for the city's stray and feral felines.
BCC was founded in 2003 to responsibly and humanely control the feral and stray cat population in the city. Mary Ann Kieffer, one of the groups founders, said they avoid taking cats to the shelter or pound.
According to BCC, over 70 percent of all cats entering animal pounds and shelters in the United States are killed.
The group encountered one particular situation this year that underscored the harrowing fate encountered by most cats taken to shelters. Fortunately for "Pretty the Cat," her story ends on a different note.
Earlier this year, the group was contacted by residents about a stray cat who had apparently been left behind by its previous owner and kept showing up at their house. Several days later when one of the group's volunteers checked out the situation, she found out Pretty had been taken to the Burlington County Animal Shelter.
Knowing the fate of most cats taken to shelters, the volunteer raced down there to try and recover her, only to be told that county policy dictates that she must be held there for seven days.
Pretty was held in cage for a week and somehow suffered a serious injury to her face that went untreated. When the volunteer was finally able to retrieve her, Pretty was immediately taken to a vet and prescribed antibiotics for her wound's infection.
"For cats, much like people, their physical state is often tied to their emotional state. It took many, many months and numerous rounds of antibiotics for Pretty to recover physically because of her fragile emotional state after this harrowing ordeal," Kieffer said in a statement.
Now, Pretty's physical condition is good and she is "progressing slowly but steadily emotionally."
Kieffer urges Bordentown residents to contact the group for help whenever they have a non-life threatening emergency involving stray or feral cats or kittens, rather than contacting a shelter. Volunteers respond within a few days, pick up the cat and bring it to a foster home
As a strictly volunteer-run, non-profit organization the group may not always have the luxury of responding to requests immediately, but they will always do their best to foster a positive outcome.
More information is online at bordentowncitycats.blogspot.com.
Community
uncategorized