Rita's Water Ice goes mobile

Nov 21, 2013 05:50AM ● Published by Community News Service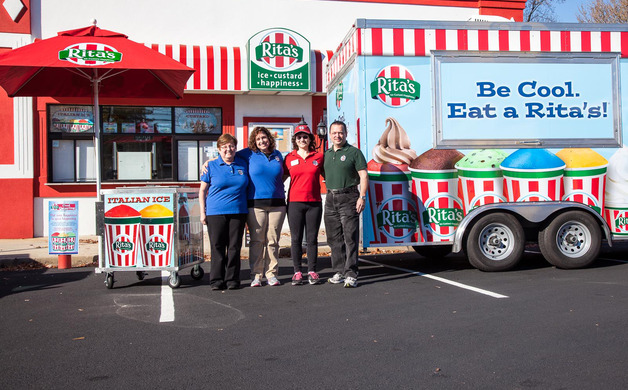 Rita's Water Ice owners Phyllis D'Antonio, Dawn D'Alicandro, Denise D'Antonio and Joe D'Alicandro stand between their newly purchased cart and trailer.
Rita's Water Ice owners are on the move.
This year the owners have asses a cart and trailer to their business.
In January, they purchased a mobile cart. It has been used at proms, birthday parts and sporting events.
In October, they drove to South Carolina to pick up a custom-built Rita's Trailer. The trailer is the only of its kind in New Jersey.
Food+Dining
,
News
dessert