BCC students to display work at Best of 2013 Showcase

Dec 03, 2013 08:15AM ● Published by Community News Service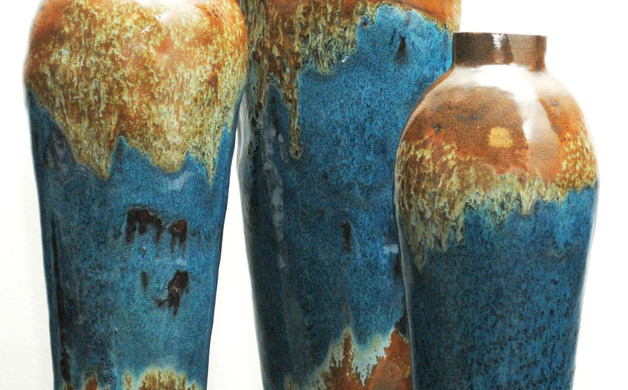 "Sankowicz" ceramic art by Burlington County College student and Pemberton resident Angel Rapp.
Burlington County College students are set to display their work in the Best of 2013 Showcase.
The exhibition features 92 pieces of work by 35 BCC student artists in a variety of mediums, including photography, drawing, painting, sculpture, jewelry and graphic design.
This year's exhibit was curated by gallery manager Jessica Ward and juried by professional artists Jennifer Baker, Colleen Rudolf and James Kent.
Best of 2013 is scheduled to open Dec. 6 at the Student Art Gallery, 1 High St., Mount Holly. A free opening reception is set for 5 to 7 p.m and includes refreshments. .
The showcase is set to run through Saturday, Feb. 8 and will be on display during normal gallery hours; 11 a.m. to 2 p.m. Wednesday and Thursday, 3:30-7 p.m. Friday and 11 a.m.-2 p.m the second Saturday of every month.
More information is online at staff.bcc.edu/sgas.
Arts+Entertainment
,
Schools
bcc