Superintendent saying goodbye to Bordentown Regional School District

Jan 06, 2014 08:25AM ● Published by Community News Service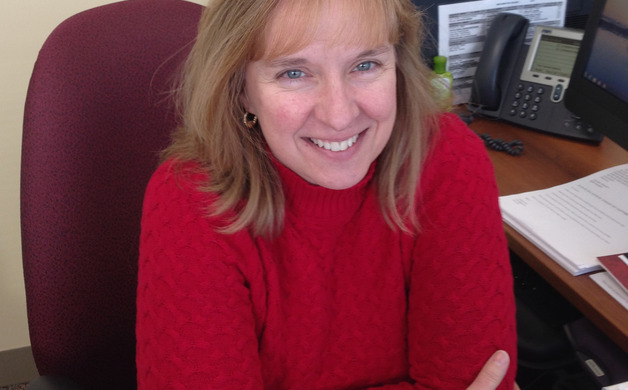 Bordentown Regional School District superintendent Constance Bauer is set to retire Feb. 1, 2014.
By Lexie Yearly
After five years with the Bordentown Regional School District, superintendent Constance Bauer announced last month that should would be retiring, effective Feb. 1.
Though some Bordentown residents have linked the timing of her retirement to the recent issue regarding the district's 4th grade winter concert, Bauer said the event was not a factor in her decision.
"While it's a distraction sometimes from the work we wanted to be doing at that moment, it really wasn't a factor," she said. "The reality is I've had the fortunate opportunity to spend 20 years in public school administration, and that's pretty much a 24/7 type of responsibility, and I can just feel I was at an even place in my career path where I wanted to have some other options."
The district has seen many changes in the last five years under Bauer's leadership.
When Bauer, 48, was hired as superintendent in August 2008, she was the fourth person in just more than a year to fill the position, and initially hoped to bring some stability and support to the staff and administration after the many transitions that had taken place.
Since then, Bauer has focused on many aspects of the district, specifically including setting standards of high expectations for teachers and their instruction with the end goal of positive outcomes for students. And while there is still work to be done, Bauer said many of those goals have been realized.
Bauer said she is proud of the quality of teaching that has been brought to the district due to a rigorous interview and hiring process for teaching and administration candidates. A big part of the work the staff has had to focus on in recent years is the adoption of the common core standards and working to ensure that the curriculum is aligned with those standards.
One major district undertaking was the participation last year in EE4NJ, the new state teacher evaluation pilot program, for which BRSD applied and was accepted.
Participating in the pilot program was beneficial to the district in several ways, Bauer said, but it was important because the district had the opportunity to build knowledge of the rules and regulations and also gave Bordentown a voice at the table with the state Department of Education.
Other district initiatives have included additional curriculum expansion, such as more AP course offerings and a rapidly growing fine and performing arts program, with an especially great interest at the intermediate school level of students playing instruments.
"The most important thing is our core vision, which is ensuring that we're continuing to evaluate our curriculum so that it's challenging, responsive to student needs, prepares them to exit the high school ready for either a career or college pursuits," Bauer said. "I think that's the most important work, and goes back to reasons we did the pilot. It helps us to hone in on, with a very specific lens, what's happening with instruction and programs and how can we continue to improve that, how we can measure that, and how are we accountable for that."
One of the things Bauer has enjoyed most about working in Bordentown is the time spent in the schools and classrooms.
"There's nothing better than walking down the hallways of a school that just exudes a place where people want to be and where work is being done really well, and our schools…do exactly that," she said. "They're a place where you walk through the front door, you feel good. There's a very positive culture that's facilitated and it's a little unique and different in each building."
With the adoption of the pilot program last year, Bauer had to the opportunity to spend even more time in the classroom by conducting teacher evaluations. The district employs more than 500 teachers, all of whom would need to be evaluated three times over the course of the school year, and Bauer said she wanted to take on an equal share of those evaluations so she could better understand the expectations set.
"Every day I was in the classroom with teachers and kids, those are extraordinary opportunities to just see the payoff from the work that we try to facilitate at a central office level," Bauer said. "I took advantage of the work with the pilot to be personally involved with that work, so I was trained in the evaluation system. I conducted evaluations through the system, and I felt that was important for me, if I was to understand the work that was being required of the teachers and our administrators."
Bauer said the decision to retire was one she weighed for a significant amount of time, but she ultimately decided that she had reached a place with her career that would allow her to take some time to explore other options and also spend more time with her family, including many of her young nieces and nephews.
And while she doesn't have any immediate plans for her next career pursuit, Bauer said she would consider future opportunities, possibly including teaching at the college level or exploring the private industry.
"This work quite literally is a 24/7 commitment, and I'm looking forward to spending some time with my family…And then just thinking about what other opportunities there may be going forward," Bauer said.
"For right now, I'm just able to step back a little bit and savor what has been for me a wonderful career path and have time to think about what that next step in the journey will be."
Bauer's career has been firmly rooted in education ever since she took her first teaching job in 1987.
She grew up in Pennsylvania and obtained her bachelor's degree at West Chester University. Upon graduation, her first teaching job led her to Bridgeton in 1987, where she spent five years working as a high school English teacher. During that time, Bauer also obtained her master's degree in education administration at Rowan University, which at the time was still Glassboro State.
"All the way through I had incredible mentors and people who have been influential in understanding the work and understanding the leadership piece of it," Bauer said, noting that some of her mentors first encouraged her to consider pursuing a position in administration.
She completed her master's in 1992, and the next year moved on to the Gloucester Township School District as an assistant principal, and then principal in the middle school. During her time there, Bauer also returned to Rowan to complete her doctorate coursework from 2000-2003.
In 2005, she took the position of chief school administrator in Chesterfield before finally becoming superintendent in Bordentown in 2008.
In her five years at Bordentown, Bauer has been a dedicated leader with a wealth of knowledge, said Louise Sullivan, who has worked as Director of Special Services for 15 years in the district.
Sullivan described Bauer as a constructive and transformational leader with a deep understanding of her field.
"She knows a great deal about the field of education," Sullivan said. "It's great to just sit with her and talk about different theories and new laws being passed. As director of special services, I have to worry about new court cases and decisions that come down, and she sits with me and talks about hypothetical cases and how we can use that information to reshape different programs."
Sullivan also praised Bauer's work regarding the state's anti-bullying legislation. BRSD was one of the first districts to enact a bullying policy under a former superintendent before the legislation was passed, Sullivan said. When Bauer came into the district, as the state requirements were passed, she was very active in studying the law, finding policies from other districts and comparing those to see how the district could develop its policy.
The district wound up with an expanded policy as well as a determined procedure to follow, which Sullivan said made it easier for teachers and staff because there was a prescribed path of consequences and training put in place. Lisa Hartmann, president of the Board of Education, said there are a number of accomplishments that Bauer deserved to be recognized for achieving.
What many people might not realize, Hartmann said, is how present Bauer is in the district.
"She'll leave the building at 8, 9, 10 at night and be back at 7 the next day, with an hour and a half drive each way," she said, noting that if Bauer is not in her office, she's often out meeting with individuals at the state or county level to continue finding more information that can benefit the schools.
Hartmann also commended Bauer's support of the arts and music education, and the superintendent's work to keep those programs at a time when most districts were cutting them.
Also important to note is Bauer's work to ensure students' safety and security in the district, including a district school resource officer and building relationships with the police, community and first responders.
The school board has already begun to make decisions regarding a search process for Bauer's replacement. While many specifics are set to be determined at the board's reorganization meeting Jan. 2, Hartmann said the district will advertise for an internal candidate, as well as explore outside through NJ School Board Association and other companies to look for an interim superintendent.
Community
,
News
,
Schools
school board
bordentown regional