Bordentown resident earns Eagle Scout rank

Mar 10, 2014 06:53AM ● Published by Community News Service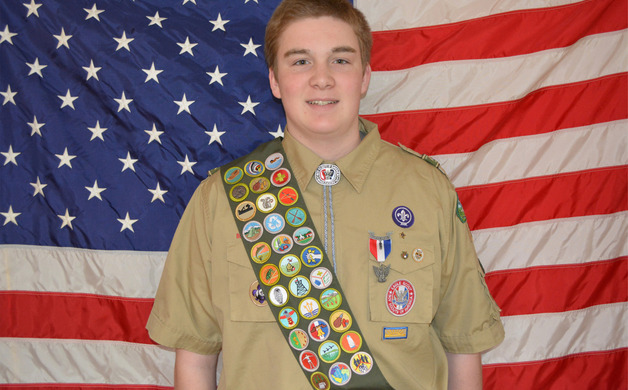 LoBianco
Bordentown resident John J. LoBianco, III earned Boy Scouts of America's highest rank.
The Boy Scout Troop 13 member attained the Eagle Scout rank. Requirements include earning at least 21 merit badges and completing an Eagle Scout project.
For his project, LoBianco helped upgrade Gilder Park in Bordentown City. LoBianco led a fundraising effort and installation of two paver patios in the park's picnic area. He put in over 127 man hours to complete the project.
LoBianco was honored at a Court of Honor ceremony and dinner on March 2 at the Bordentown Senior Center. He was accompanied by his mother, Donna, father, John, and brother, Nicholas, who is a Star Scout in Troop 13.
LoBianco's father is Troop 13's Scoutmaster and also an Eagle Scout.
Bordentown City Mayor Joseph Malone and Commissioner Zig Targonski and township mayor Stephen Benowitz presented LoBianco proclamations.
He received Good Citizenship award from the Marine Corps League, American Legion and the Masons.
LoBianco is a sophomore at Bordentown Regional High School who joined the scouts in 2004 as a member of Pack 65. He has been a member of Troop 13 since 2009.
He attended the National Boy Scout Jamboree in 2010 and is a member of the Order of the Arrow, scouting's national honor society.
LoBianco would like to recognize those who donated to the project including Bordentown Knights of Columbus, Renna's Pizza, Under The Moon, La Galleria, Marcello's, The Vault, Wisdom Diner, Home Depot and Yardville Supply.
News
boy scouts