Interim superintendent settling in

Mar 20, 2014 05:33AM ● Published by Community News Service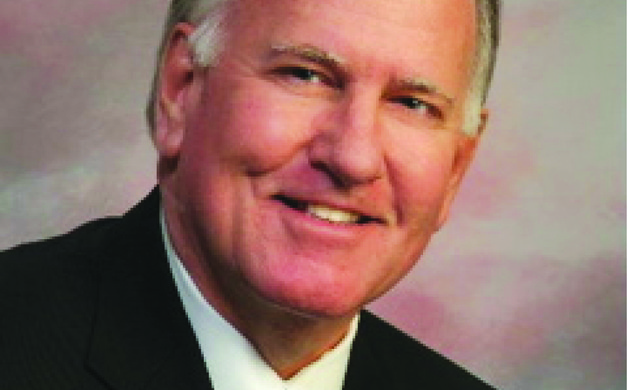 Miller
By Lexie Yearly
After just five days as Bordentown Regional School District's new interim superintendent, Joseph Miller had dealt with one school closing and two delayed openings.
When the weather wasn't an issue, Miller surveyed the buildings and familiarized himself with the district programs and spent the rest of his time interviewing school administrators in a crash course to find out as much about the district as he could.
"I felt like I had this knowledge vacuum about the district," Miller said, "and in order to make up for that, I spent the first three solid days just going from administrator to administrator to assistant principals to supervisors and having one-hour conversations with each of them, just to have them fill me in on what role they play in the district and how they intermingle with other people to get things done… I'm just trying to act like a sponge and take in all this information so I can develop a basic understanding of the workings of Bordentown."
Miller was hired by the school district as an interim superintendent just two months after previous superintendent Constance Bauer announced her retirement in early December 2013. Bauer's retirement was effective Feb. 1, 2014, though Miller took over the duties Jan. 28.
Miller, 66, is one of a few retired superintendents essentially "on call" in Burlington County to take on an interim position when the need arises. The position is temporary—Miller can serve in any one position for no longer than 24 months—and allows school districts the comfort of having a veteran administrator keep the district running smoothly while a more extensive search for a fulltime candidate takes place.
One of the benefits of only working in a district temporarily, Miller said, is the freedom to focus on improving the district and make decisions that may be politically unpopular for the overall benefit of the schools without the fear that his contract will not be renewed.
"I'm not trying to rock the boat, I'm trying to make some positive changes that may benefit the district altogether," Miller said. "So I'll keep my eyes and ears open for those opportunities."
Miller said it was too early to say if there were any areas he hoped to focus on or impact during his stay in Bordentown. But he did cite the district's positive attributes he noticed since his arrival, naming the condition of the schools, family and community involvement and particularly the administration and the quality and magnitude of the EDC program.
With the exception of a few years, Miller established his 45-year teaching and administrative career primarily in Burlington County.
After graduating from Riverside High School, the Delanco native went on to obtain his bachelor's degree from Ursinus College in Spanish, French and economics. He completed additional coursework at Glassboro State College and Rutgers University to earn his teaching certificate, and finally earned his master's degree from Rider University with supervisor, principal and chief school administrator certifications.
He had worked in Burlington Township for four years as a teacher when he realized he had a profound interest in examining the way the schools were run and offering ideas of how to operate the district more efficiently.
"I found myself approaching my principal and so forth making recommendations for changes," Miller said. "And most of those recommendations were accepted, and I was thanked for giving my input. But then I realized I would never be satisfied just staying in the classroom as a teacher for the rest of my career. I had to be in a position where I could implement some of these ideas I had for improving the educational programs."
Miller spent the next eight years as the assistant principal in the middle school in Burlington Township, then moved on to become principal at Roebling Elementary School in Florence for four and a half years. In the mid-1980s, he returned to take on the superintendent position in Delanco, where he served for 21 years until his retirement in June 2005.
One of his major accomplishments during his tenure in Delanco was the completion of three different renovation and construction projects to accommodate a growing student population because of redevelopment and building the Delanco community. The project resulted in significant additions and renovations to the schools. At his retirement dinner, he was surprised to learn that a new wing in the elementary school building had been named after him.
But he fell into the interim work mostly by accident.
An avid traveler, Miller had hoped to combine his interest in international cultures with his school administrative duties. At age 57, he had taken his retirement early with plans of launching a second career serving out 2- and 3-year contracts as an administrator in international schools.
He and his wife Susan moved to Brazil, where Miller spent the next two years working as principal of an American international school. He'd hoped to continue traveling and serving in contract positions internationally, but because of his age, was unable to acquire work visas for those positions.
Because of his connections with so many superintendents over the years in Burlington County, Miller was frequently sought out for interim work upon his return to the U.S. He began by helping the superintendent in Moorestown by filling in as a principal and since then has served in interim positions in Cinnaminson, Moorestown, Springfield, Hainesport and Lumberton.
Miller's former colleagues praised his work in the Delanco school district and recalled how involved he was with the administration, staff and students. Mike Livengood, who worked for 17 years as a principal in Delanco and took over as superintendent when Miller retired, described Miller as an honest, outstanding leader and nice person.
"Joe was always very supportive of the administration under him," said Livengood, now the superintendent at Maple Shade. "The thing I remember and noticed is he was always very calm in handling anything. He always had the ability to stay calm and make good decisions for the district. He was patient, and the biggest thing for me, he always put students' interests first."
Diana Cawood spent 15 years working with Miller as business administrator, and also has since relocated to the Maple Shade school district with Livengood. She recalled how Miller never felt any responsibilities were beneath him; he would help clean up after events, organize students in activities and even drive a school bus if needed, which earned him respect from all levels of staff.
"I think it speaks for itself the fact that Mike was there 17 years, I was there 15 years," Cawood said. "You don't stay with someone that long if you don't like the way they run things."
Community
township
superintendent