Annual tree planting set for April 12

Mar 20, 2014 06:22AM ● Published by Community News Service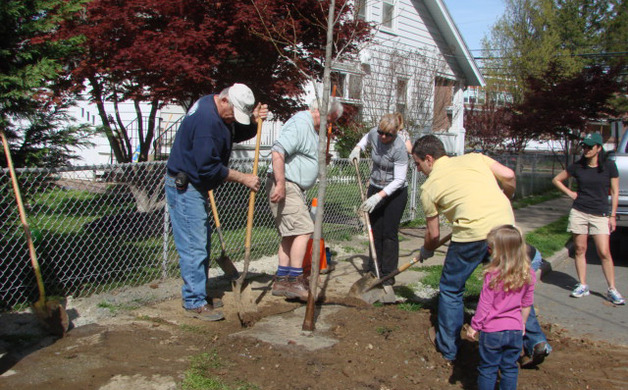 Volunteers assist at a previous tree planting ceremony.
The Bordentown City Shade Tree Committee is set to commemorate National Arbor Day with an annual Tree Planting.
The tree planting is scheduled for 9 a.m. April 12 outside Bordentown City Hall, 324 Farnsworth Ave., Bordentown.
Arbor Day activities begin with a welcome address by Mayor Joseph Malone.
Mayor Malone and Shade Tree Committee chair Al Barker invite all city residents, Boy Scouts, Girl Scouts Civic groups and clubs to gather in front of city hall beginning to assist the committee with the planting new street trees at various locations throughout the city.
Barker said those who would like to assist in planting should plan on getting dirty. Participants should wear work clothes, work boots or waterproof footwear and bring a shovel and garden gloves.
For 15 consecutive years, Bordentown City has earned the Arbor Day Foundation Tree City USA Award, which recognizes communities that effectively manage their public tree resources.
The Shade Tree Committee holds monthly meetings 7:30 p.m. on the third Thursday of the month at Carlslake Community Center at Crosswicks Street.
News
environment