Bonaparte Antiques opens in Bordentown City

Mar 21, 2014 06:52AM ● Published by Community News Service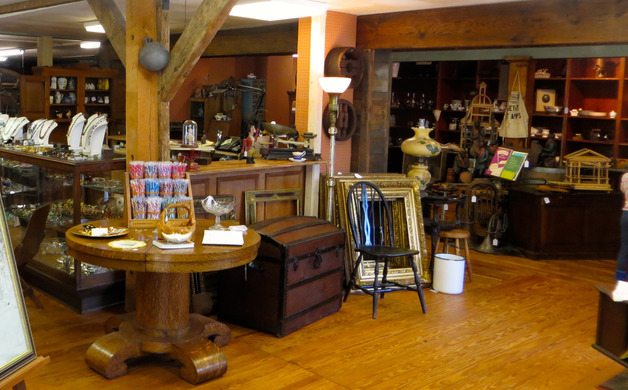 Inside Bonaparte Antiques on Farnsworth Avenue.
Bonaparte Antiques and Collectables owners Julia and Paul Ciarrocca are set to host an open house for their new business.
The open house is scheduled for 5 to 8 p.m. April 5 at Bonaparte Antiques, 375 Farnsworth Ave., Bordentown City.
The event celebrates the official opening of the Ciarroccas' business and partnerships with Martha Press of the Farnsworth Gallery, as well as Master Arborist and Minister of the Woods, Don Stein.
Visitors will have the opportunity to tour the refurbished retail space that exhibits an eclectic collection of restored period home furnishings, vintage glassware, jewelry, reproduction toys, table and floor lamps, fine artworks, unique woodwork and artifacts that are unique to Bordentown City.
Bonaparte Antiques is located in the former App's Hardware. The Ciarroccas share space with Press and the Farnsworth Gallery will continue to represent regional artists in the shop.
Bordentown arborist Stein, known as the Minister of the Woods, is set to offers handmade furnishings, such as barn-salvaged wooden shelves, candle and soap holders, black boards, wall cabinets, at the shop. He also performs custom wood working upon request.
The Ciarroccas plan to participate in the 18th annual Franklin Carr Iris Festival set for May 10th. Residents and visitors can watch artists paint en plein air in front and alongside of the shop.
Bonaparte Antiques & Collectables is open 11 a.m. to 6 p.m. Tuesday through Saturday.
More information is online at bordentownantiques.com.
Business
,
News
downtown