Bordentown resident to compete in Mrs. New Jersey pageant

Apr 04, 2014 07:07AM ● Published by Community News Service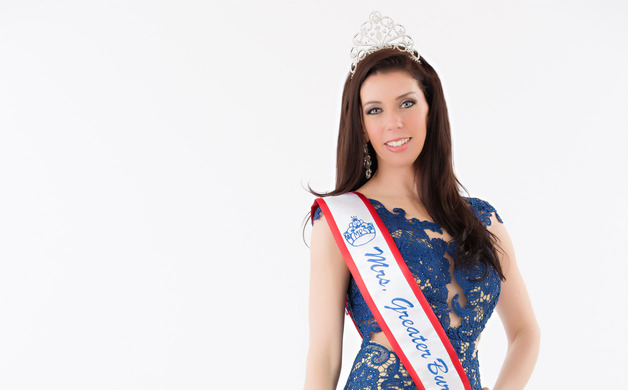 Mack
Bordentown resident Amber Mack was named Mrs. Greater Burlington County 2014.
Mack is set to compete at the Mrs. New Jersey United States Pageant in May, where she will join married women from across the state to promote her personal platform, fundraise for charities and compete for a cash award, evening gown, year of image consulting, jewelry, and an all-expense paid trip to the national pageant in Las Vegas.
Mack is representing Bordentown, where she is married to her husband, Codey, and two children, Jackson and Kinley.
An advocate for the arts, she performs as a professional ballerina with local Central New Jersey Ballet Theatre. At CNJBT, Mack is also the assistant artistic director. In her spare time she volunteers her skills as the costume mistress for the company, as well as Central New Jersey Productions and Rising Stars Voice Studio.
Mack also volunteers her time as a committee member for the John K Rafferty Branch of the Hamilton Area YMCA. Amber can be found working out and spreading her love of the Y six days a week.
The Mrs. New Jersey United States Pageant is celebrating its silver anniversary as an official preliminary to the Mrs. United States National Pageant, and honors the achievements of the outstanding married women that call New Jersey their home.
Led by executive directors Michelle Harris Anderson (a former Miss Delaware) and Christopher Willshire, of Suited To You Productions, the pageant provides New Jersey's married women the opportunity to celebrate their intelligence, femininity and unique beauty through embracing their roles as wives, professionals, mothers, community champions, and modern women of the 21st century.
Women interested in competing must be married, at least 21 years old and a U.S. citizen or permanent resident. They must also either live, work, attend school, own/lease property or be stationed in the military in New Jersey.
More information is online at mrsnewjersey.com.
News
mrs. nj
mrs. new jersey