Bus trip to feature Downton Abbey Costume exhibition

May 21, 2014 07:18AM ● Published by Community News Service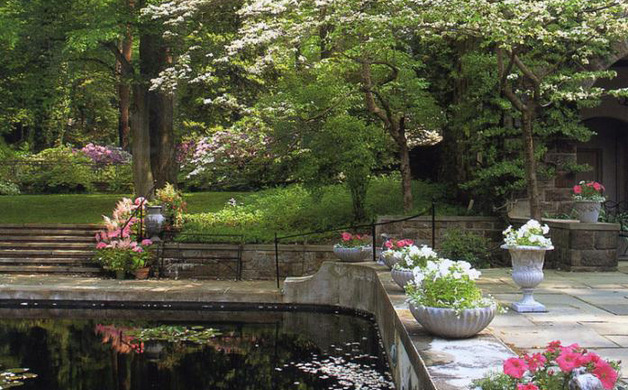 The gardens at Winterthur Museum.
The Old City Hall Restoration Project Committee is set to sponsor a bus trip to see the Winterthur Museum's Costumes of Downton Abbey exhibition.
The trip, scheduled for Sept. 12, is set to help support ongoing restorations at Bordentown's historic landmark building, The Old City Hall.
Winterthur is located in Delaware about an hour and a half by bus from Bordentown. Founded by Henry Francis du Pont in the early 1880s, Winterthur is the premier museum of American decorative arts.
The Galleries present a collection of 90,000 objects that includes furnishings, paintings, sculpture and porcelain. The world-renowned Campbell Collection of Soup Tureens can be viewed in one of the Galleries.
The cost is $80 per person and includes round-trip bus fare, Winterthur Narrated Garden tram tour of the 60-acre naturalist garden, a tour of the 175-room house where Henry Francis du Pont entertained family and friends in grand style, a lunch voucher valued at $14 and viewing of the Downton Abbey costumes.
For more information, contact event coordinator Vicki Gaudier at (6090 203-0541.
News
old city hall