Ask the Doctor: Follow instructions for prescriptions

Jun 02, 2014 05:49AM ● Published by Community News Service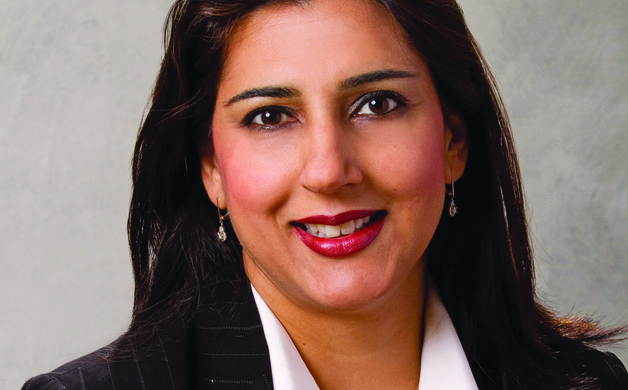 Dr. Sumeera Baig
Concerned about your health? Experts from Robert Wood Johnson University Hospital Hamilton are ready to answer readers' questions. Send your questions to askthedoc@rwjuhh.edu.
Q. My doctor prescribed me Amoxicillin. Is it OK to use my mom's Amoxicillin prescription since she is just getting over a similar illness?
A. This question is a very important one because many people do not know and follow medication safety techniques, and sharing medicine falls into that category. When you see your doctor for any illness, he or she prescribes the appropriate treatment for you. It's dependant on your symptoms, an examination and your medical history.
Although your mom was prescribed the same medication, your diagnosis and doses may vary. She should follow the instructions listed on the bottle and finish all of the medication as directed. Stopping medication, such as Amoxicillin, early or when symptoms start to subside doesn't allow the body to get rid of the infection completely, and will likely result in an additional trip to the doctor. Using medication as it was intended can help maintain your health. I've outlined additional tips for you and other readers to review.
At your doctor's visit, always discuss any allergies and changes to your medical history or medications. If the physician writes you a prescription, ask if refills will be needed. If so, take note when you're running low and plan ahead to order and pick up your refill to avoid missing necessary doses.
In addition, do not take expired medication or medication prescribed to someone else. Do not intentionally skip a dose; if you do, refer to the drug information included with your prescription or consult with a physician or pharmacist. Also, avoid cutting pills in half without a doctor's direction.
Always follow the directions listed on the prescription bottle and keep drug information from the pharmacy handy while taking that medicine. It can be a good reference for possible side effects.
To stay on track with taking your medicine, be proactive. Set an alarm, write yourself notes or use a pill box. If you take multiple medications, keep a log and record the date and times you've taken your medicine for reference if needed.
Also, use a calendar and note when refills should be ordered.
Keep a list of your medical conditions, allergies, prescriptions and doses so you're prepared for your next doctor's visit or medical emergency. To print a health information card designed to fit in your wallet, go online to rwjhamilton.org/top5.
–Dr. Sumeera Baig, RWJ Family & Internal Medicine, Robert Wood Johnson University Hospital Hamilton
This content is intended to encourage a healthy lifestyle. For medical advice and treatment, see a physician.
News
wellness
health