Volunteers making Special Olympics USA Games possible

Jun 12, 2014 05:57AM ● Published by Community News Service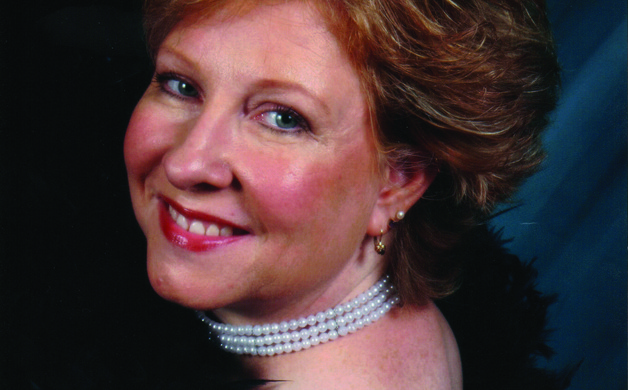 Terry Veit-Harmening
The
2014 Special Olympics USA Games
are set to begin June 14 in New Jersey, and it wouldn't be possible without the thousands—yes, thousands—of volunteers organizing, staffing and cheering on the athletes at the games.
An estimated 10,000 volunteers are expected to be on hand, working in nearly every capacity imaginable during the weeklong festivities, set to take place primarily in Mercer County.
For some volunteers, it's the chance to see what Special Olympics is all about on its grandest scale. While the New Jersey Special Olympics games happen every summer, the national games are hosted the same way as the traditional Olympic games—every four years, with a new location each time.
For others, it's a chance to get involved, give back and witness the importance of the events.
Terry Veit-Harmening is planning to keep herself busy during the week of the national games, as she is set to serve as the venue manager for gymnastics at Peddie School—a perfect fit, considering managing a gymnastics venue and working with Special Olympics have been two of her primary focuses for years.
Veit-Harmening, who owns Envision Gymnastics studio in Eastampton, began working with Special Olympics 28 years ago, and said the role she's taken on as a volunteer is one she's quite familiar with.
As the venue manager for the national games, the Bordentown Township resident will be in charge of everything that happens at Peddie. There are individual volunteers responsible for each area, but she will be the main person making sure all the moving parts come together.
Her responsibilities extend to organizing transportation and making sure lunch is served to checking that equipment is set up, the music is working, scoring results are inputted and more.
It's what she does on a regular basis at her own gym, Veit-Harmening said, and it was the natural choice for her to get involved. And as luck would have it, the week of the national games is also the same week that her own gymnastics studio closes for a week at the start of each summer.
Veit-Harmening is getting her family involved, too. Her son, a former gymnast and graduate of Temple University, where he studied broadcasting, is going to serve as the media manager for the gymnastics events.
"Special Olympics is an amazing organization, and I believe very strongly in what they do," she said. "And I see what they do for the athletes, it's so above many other programs. Here, people can donate a day or can be there for an entire week, and the athletes and families are so appreciative, and it brings it back to what's important."
Veit-Harmening, 53, spoke about how often in sports like gymnastics and dance, the media focuses on "dance moms" and the drama that brings to competition. In Special Olympics, that kind of negativity is never a factor.
"It's very positive… you look at what athletes are capable of, through organizations like Special Olympics. They can live way past any expectations, and I think that's what makes the families happy," she said. "And then the pride. There's nothing that feels better than that achievement of doing something yourself."
Volunteering was never a question for Kristen Kolombatovich, a longtime volunteer with Special Olympics New Jersey since she was a teenager.
Her first experience with Special Olympics came in eighth grade, when Kolombatovich's mom, who works for Special Olympics, suggested her daughter spend part of the summer helping with the annual New Jersey games. It was the Hopewell resident's first time witnessing what the athletes could do, and the atmosphere was one she found she enjoyed.
"The success of the athletes is absolutely amazing," she said. "It's always been about ability for me and not disability, and I think that's what these games are going to show."
She returned as a counselor for Camp Shriver a few years later, and since then has been involved through internships and volunteering. Since recently graduating from Hofstra University, Kolombatovich, 23, also works part time at SONJ.
On June 14, Kolombatovich is set to participate in the Athlete Welcome Day at The College of New Jersey campus. When the athletes first arrive at the campus from the airport, Kolombatovich and the rest of the welcome team will be the first people they see upon their arrival.
Nearly 900 people are expected to be part of the welcoming teams, which will also be stationed at other campuses where athletes will be arriving that day, too. The welcoming teams aim to get the athletes pumped up for the week ahead, and will feature not only volunteers but also high school marching bands and cheerleaders.
She also plans to spend the rest of the week watching the games and cheering on the athletes.
"This is really a once in a lifetime opportunity for everyone in the community to come out and support these athletes," she said. "It's important to shed light on these athletes, and what they can do is so amazing. Once a person sees the games and sees an athlete, they understand what Special Olympics is about overall." For other volunteers, the size of the games was something they quickly realized was much bigger than they ever expected.
At the second group volunteer meeting she attended last winter, that thought occurred to Lisa Camillone.
"What did I get myself into?" she wondered at the time.
Camillone, an athletic trainer for Mercer County Community College for 31 years, had been recruited to volunteer for the games along with her husband earlier this year by her husband's good friend, Dave Csillan, the head athletic trainer at Ewing High School.
Camillone, 58, is set to manage the athletic trainers at Mercer County Park during the week of the event, while her husband, a retired athletic trainer, will manage the operations at TCNJ.
She first started attending volunteer meetings around Christmas time last year, and when she heard the number of participating athletes, she realized that despite a general familiarity with Special Olympics, she'd never realized it produced such a massive impact.
And while she likely won't be working directly with the athletes, the Ewing resident expected to be working overtime hours every day to make sure things go smoothly.
Since she starting preparing months ago, Camillone has gotten the opportunity to meet many individuals with a passion for helping Special Olympics, and said their excitement and dedication is inspiring.
"I've enjoyed meeting new people and have been renewed in how great people are," Camillone said. "You read all this crap and misery, and these people put aside all that. Some of these men and women have dedicated years and years to this, and they love it. And I'm getting some of their energy."
Also volunteering at Mercer County Park, though in a slightly different capacity, will be Jamiyl Mosley, area director for the Residence Life department at Rider University.
Mosley, 38, got involved through his volunteer work with the Rider softball team; the softball coach, Tricia Carroll, was already set to serve as softball commissioner, and was looking for local people to serve on the committee with her. Mosely stepped up to the challenge.
"I'm excited," Mosley said about volunteering for the games. "I mean, it's the Olympics, right? It's hard not to get excited for that."
Volunteering as the athletic services manager, Mosley will manage everything from making sure the right equipment arrives at the correct locations for athletes to overseeing a separate warm up area for athletes to stretch, throw or hit before games each day. Mosley is also working with a partner on awards for softball and soccer, as the ceremony is at the same time and location at the end of the week.
Mosley has lived on the Rider campus since 2001, and though he's witnessed athletes on campus for events each summer, he hadn't been closely involved in working with Special Olympics until last summer, when he helped run the Special Olympics North American Softball Invitational Tournament at Mercer County Park.
The committee he volunteered with for that event is the same committee organizing the national games now, which made him feel more confident about his role in the upcoming games.
"I'm really looking forward to seeing the athletes play, and see more folks that can come out and support and enjoy overall experience, whether it's softball or whatever event they want to come out to support," Mosley said. "The athletes will do their part, and we're just hopeful fans will come out. I've never seen much Special Olympics competition before last year, and a lot of the athletes are extremely skilled in what they do."
For Hamilton resident Thomas Harrington, working with Special Olympics is almost like just another day on the job.
Harrington, 56, first started working with the organization nearly 25 years ago. He'd been the track coach at Lawrence High School at the time when Special Olympics approached him about running a clinic to train the Special Olympics coaches, and so he'd brought his LHS athletes to work with the Special Olympics athletes while he worked with the coaches.
For the last 10 years, he's been in charge of securing track officials for the Special Olympics annual state games and directing the meets each summer. His role in the national games this year is as athletics commissioner at Princeton University, where he is serving his ninth year as the assistant coach for the women's track team.
Harrington has been preparing for the national games for the past two years. His title as athletics commissioner requires him to oversee countless aspects of the venue, and includes everything from transportation, logistics and technology to making sure meals are ready, security is in place and garbage is managed.
He delegates much of the individual responsibilities out to other volunteers, but said it all still falls under his supervision.
Harrington said he'd been involved in other kinds of volunteering over the years, but Special Olympics has been something he can't let go. And though his volunteer work certainly keeps him busy, Harrington said it's all worth it when he sees the kids it helps.
"Every year I leave from there, I am drained, I am so tired from all the work that goes into it," Harrington said. "Then I'll run into a kid at ShopRite, and he'll come over and say, 'Hey coach, I'll see you at the meet!' with a big smile, and he'll give me a high five. That suckers me right back in."
Many volunteers are also new to working with Special Olympics, like Princeton resident Michael Bloom, who is set to manage the logistics at Rider University.
After reading about the games coming to town, Bloom knew he had some extra time and wanted to dedicate it in whatever way he could. He owns a small vending machine business, called Eat Smart Vending, and knew he could set his own hours to make it possible to volunteer.
His primary role will be to oversee the venue needs for two sports at Rider—basketball and volleyball—and work with the New Jersey National Guard, which will have units at all locations and will be assisting during the week.
Each sport has its own "field of play" requirements, and basically, Bloom said, he needs to make sure all the right stuff gets to the right places. He also coordinates with the National Guard to make sure water is in place for all the teams and that meals are ready and available for the athletes and volunteers.
"The mantra is make sure everything is there, and nothing's missing, and to be invisible and make it look seamless," Bloom said.
Bloom, 54, anticipated the great crowds of people and athletes that will soon flock to the area, and said the games will also be a great opportunity for Mercer County, recalling his time living in Los Angeles when the Summer Olympics were held there in 1984.
"I kind of envision it turning the county into a whole festival and showing off central New Jersey in a great light," he said.
The Special Olympics USA Games are set to be held June 14 through June 21. For a complete list of venues, sporting events and more, go online to 2014specialolympics.org.
Sports
,
Community
volunteer
special olympics