Top 10 Bordentown Regional High School seniors share future plans

Jun 16, 2014 06:10AM ● Published by Community News Service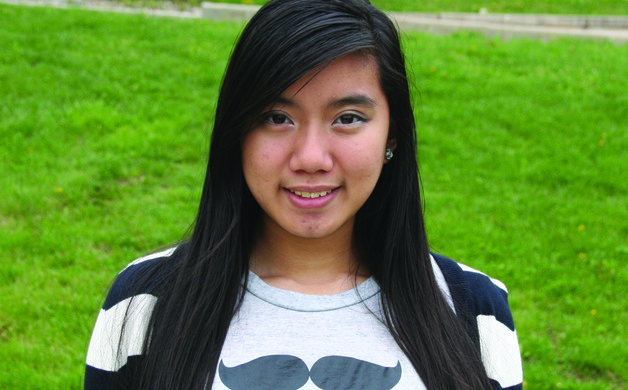 The Top 10 Academic Seniors at Bordentown Regional High School are set to pursue a number of different interests and career paths as they prepare to go off to college in the fall.
These students ranked in the Top 10 based on their GPAs.
Each student filled out a questionnaire detailing future plans—including their intended colleges, majors and careers paths—and reflecting on favorite memories from the past four years.
The graduating seniors are set to attend colleges including Drexel University, Johns Hopkins University, Rutgers University and the University of Pittsburgh. They plan to study fields like engineering, psychology, illustration, finance and the sciences.
The Top 10 students have been involved in many activities during their high school years, including athletics, National Honor Society, debate team, Interact club, marching band, International Thespian Society, Model Congress, FBLA, biology club and more.
The Top 10 students are set to graduate—along with the rest of the Class of 2014—on Wednesday, June 18, at 6 p.m. at Bordentown Regional High School.
Megan Villarin
Drexel University (biological sciences)                                    Oncologist
Rank: 1
GPA: 105.52
Activities: Debate team (varsity negative captain), Interact Club officer, art club, biology club
Favorite memory: I do not have a particular favorite memory, but I had a lot of great and fun times with my close friends and teachers in class, at debate, in band, Homecoming, etc. So many moments contributed to making high school a memorable experience.
Memorable quote: "We cannot change the cards we are dealt, just how we play the hand." –Randy Pausch, The Last Lecture
Megha Talur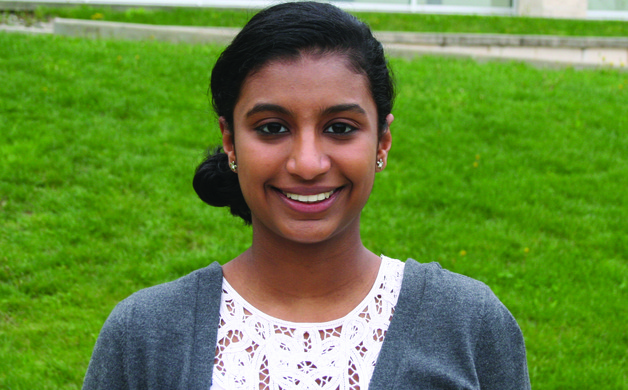 Johns Hopkins University (biology and international studies) Biological field researcher
Rank: 2
GPA: 105.08
Activities: Concert band, biology club, Interact Club, debate team, Waksman Student Scholars, National Honor Society
Favorite memory: The numerous band concerts, field trips, quirky teachers, debates, pep rallies and all the time spent with my best friends.
Memorable quote: "Peace begins with a smile." –Mother Teresa
David Hlubik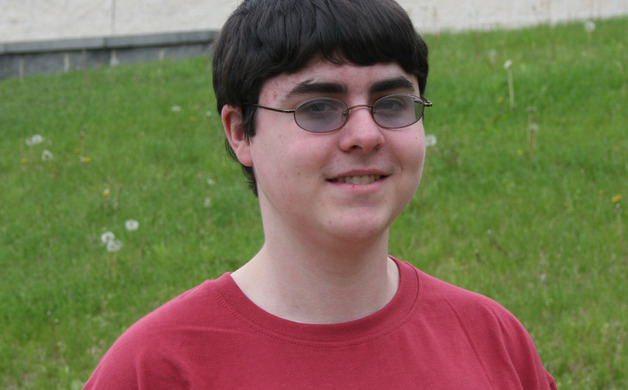 Rutgers University (environmental science) Environmental scientist
Rank: 3
GPA: 104.87
Activities: Biology club (president), Technology Student Association (vice president), National Honor Society, Interact
Favorite memory: Winning third place at the Technology Student Association robotics competition this spring. I thank everyone who was on the team for their hard work and dedication.
Hannah Ayars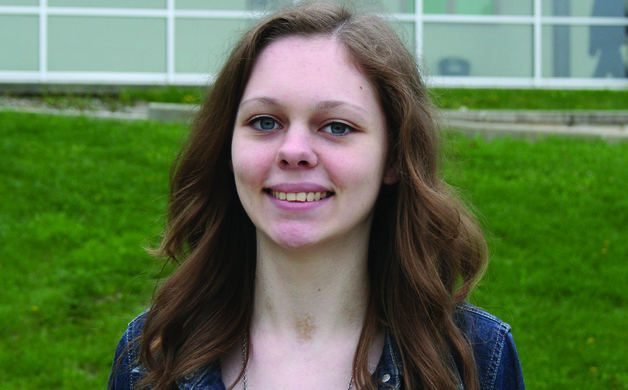 University of Pittsburgh (psychology) Psychologist for children with autism
Rank: 4
GPA: 102.27
Activities: Theatre Club, International Thespian Society, National Honor Society, chorale, core choir, the "Cappies"
Favorite memory: When I found out I got published in The Philadelphia Inquirer, or when I got my first lead in a play.
Memorable quote: "It's never too late to be whatever you want to be. You can change or stay the same, there are no rules to this thing. We can make the best or the worst of it. I hope you make the best of it. And I hope you see things that startle you. I hope you feel things you've never felt before. I hope you meet people with a different point of view. I hope you live a life you're proud of. If you find that you're not, I hope you have the strength to start all over again."
Abbey Method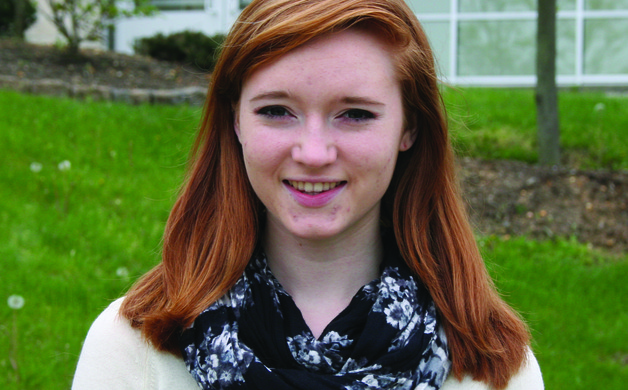 Grove City College (biology and education) Teacher
Rank: 5
GPA: 102.07
Activities: Marching band, Theatre Club (ITS), mock trial team, debate team, biology club, National Honor Society, Interact Club
Favorite memory: Crazy marching band bus rides, classes with my best friends, exciting theater performances, and junior prom.
Memorable quote: "Life isn't about waiting for the storm to pass, it's about learning to dance in the rain."
John Rupp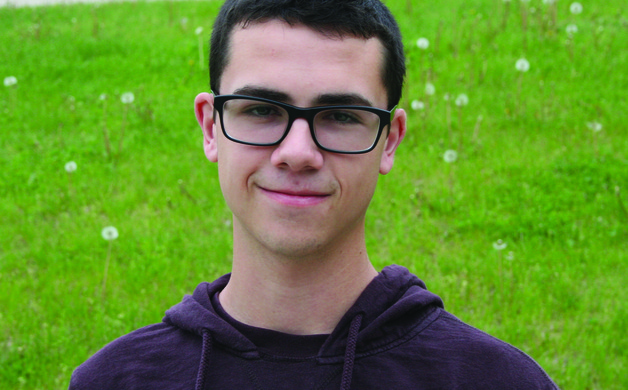 University of Delaware (civil engineering) Design, supervise and construct bridges, roadways and more
Rank: 6
GPA: 102.03
Activities: Soccer, Spanish Club, cross country, winter track, spring track, biology club, National Honor Society, swim club
Favorite memory: Going to the Penn Relays to run in a 4x400 meter race against other top schools.
Memorable quote: "Always stay true to yourself...or else you'll go crazy in high school." –John Rupp
Cearious Csizmadia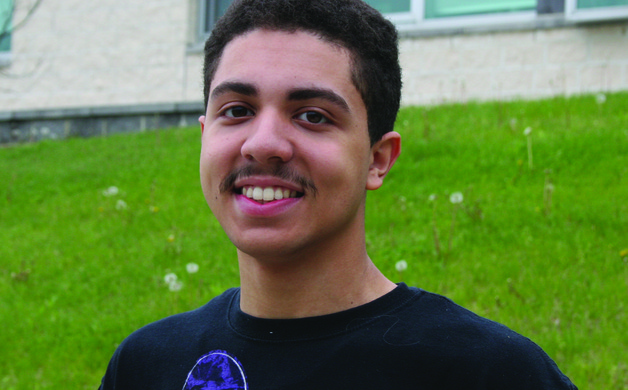 Rutgers University (biomedical engineering, with minor in finance) Create, adapt and improve prosthetics
Rank: 7
GPA: 101.96
Activities: Future Business Leaders of America (treasurer, president), Model Congress, Model United Nations, OnPoint, student council, National Honor Society, Spanish Club, Biology Club
Favorite memory: Getting my first green slip through the OnPoint program. I remember being nominated by Mrs. Harrison.
Memorable quote: "How are you going to make a life for yourself if you don't want to work? You need to work hard, hard work pays off." –Elona Csizmadia
Jason Seaman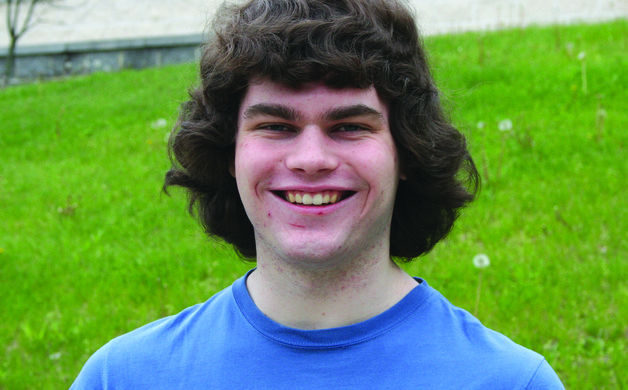 St. John's College Writer
Rank: 8
GPA: 101.78
Activities: Stage crew, orchestra, Model United Nations, Model Congress, mock trial, TSA, FBLA, Interact, National Honor Society Favorite memory: Getting a green slip for a short story I wrote in creative writing my sophomore year.
Memorable quote: "The sea enriches."
Erika Pajarillo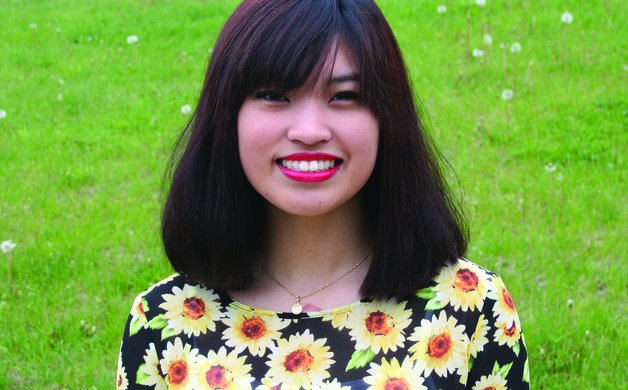 Pratt Institute (communications design—illustration) Illustrator/advertiser
Rank: 9
GPA: 101.54
Activities: Art club, bowling, choir, Spanish Club, National Honor Society, Homecoming committee, lacrosse club
Favorite memory: The Art Show 2011, my freshman year. We nearly set up the entire thing and then the wind knocked everything down. We only had so little time to set up again in the cafeteria. It was so much fun! Also, I got the best drawing award as a freshman. That was a great day.
Memorable quote: Something I would say to outgoing students is: Be happy! I feel like you should pursue something that in 5, 10, 100 years, you'll smile about and never regret. Just smile, you won't remember the bad days.
Richard Phillips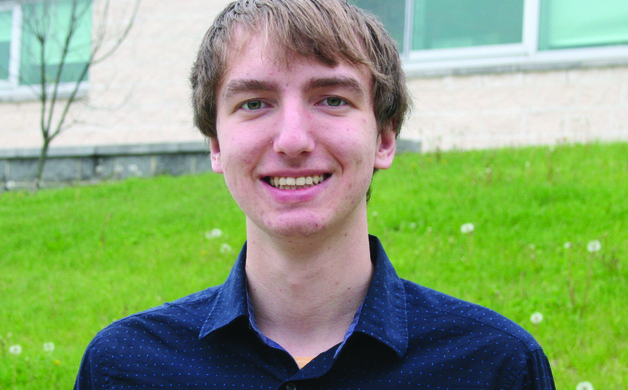 Haverford College (chemistry)
Research/engineering
Rank: 10
GPA: 100.6
Activities: National Honor Society, Spanish Club, winter/spring track, biology club
Schools
brhs