MAD Splatter inspires community at Bordentown Green Fair

Jun 23, 2014 07:20AM ● Published by Community News Service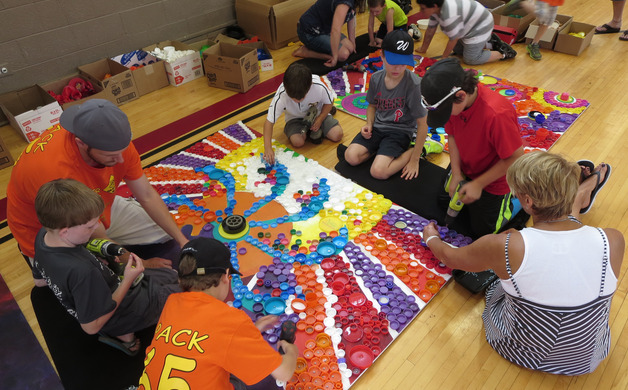 Bordentown Green Fair attendees decorate a mural with recycled bottle caps June 14, 2014.
MAD Splatter, a local organization offering children's art parties that combine creativity with philanthropy, sponsored its first community art project at the Bordentown Green Fair June 14.
City and borough residents collected more than 2,500 bottle caps that children of all ages used to decorate a mural designed by local artist Stephanie Neuhaus at the fair.
MAD Splatter owner Melissa Pillik said the project encouraged participants to be environmentally conscious.
"Our mission is to empower children to make a difference in their local and global communities, and this project was our first interactive, hands-on experience exemplifying the beauty that can transpire when we all work together," Pillik said in a statement.
MAD Splatter's mission is to use the party platform to expose children to the world through the eyes of others and help them draw a connection between community service and self-enrichment.
More information is online at glitterlemonade.com/madsplatter.
News
kids
children