Bordentown student completes Eagle Scout project

Jun 25, 2014 06:30AM ● Published by Community News Service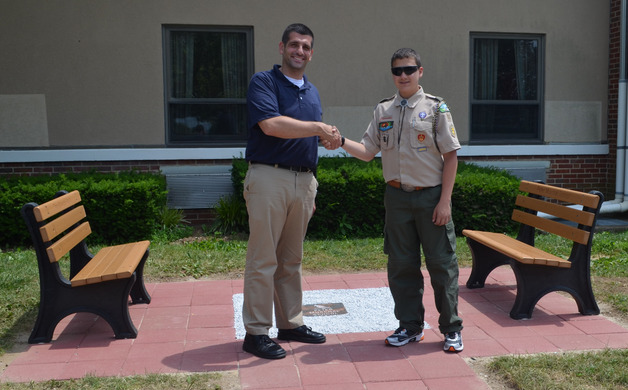 Peter Muschal School principal Daniel Riether congratulates Daniel Comeau upon completion of his Eagle Scout Project.
Recent Bordentown Regional Middle School graduate Daniel Comeau recently completed his Eagle Scout project at Peter Muschal School.
The Bordentown Troop 13 Life Scout installed two benches and a patio area in front of the school. The project took over 200 man hours to complete including a year of planning.
Comeau collected donations from Bordentown Elks, Knights of Columbus, Peter Muschal School PTA, Home Depot of Robbinsville, Abby Rose, Inc., Yardville Supply, Villa Mannino's, Rita's of Bordentown and family and friends for the project.
News
boy scouts