Fishing Derby contestants awarded for largest catch

Jul 09, 2014 08:43AM ● Published by Community News Service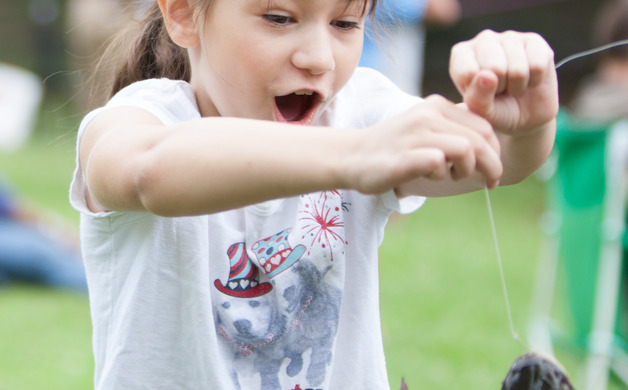 Gallery: Bordentown Fishing Derby [15 Images] Click any image to expand.
Photos by Albert Rende.
Five fishers took home trophies for Largest Fish Caught at Bordentown Township's annual Fish Derby July 4.
More than 300 people attended the event at Northern Community Park; 100 children participated in the derby.
Winners were Zander Gorlin with a 22 inch fish, Michael Bisceglie with a 12 inch fish, Amberlyn Wilson with a 11 inch fish, Ryan Scheaf with a 10 1/2 inch fish and Emily Klena with a 9 1/2 fish.
Each child who participated received a green ribbon of participation from the township and a certificate presented by the Mercer County Angler Association.
Several participants also won gift certificates donated from Sportsmen Center and rods donated from the Mercer County Angler Association.
Ron Jacobson from the Department of Fish & Wildlife and Hackettstown Fish Hatchery was on site to teach the children about fishing and stocked the pond that day.
Sports
,
News
fishing
derby