Jersey Bandits win two state tournaments

Jul 17, 2014 07:29AM, Published by Community News Service, Categories: Sports, News
---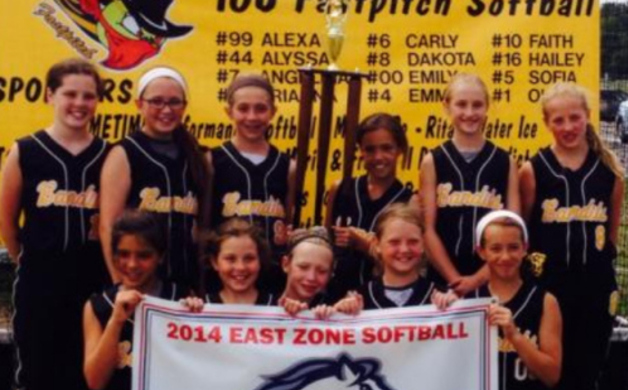 Pictured are the Bordentown Bandits. Front: Sofia Peterson, Angelina Marino, Carly Jones, Brianna Fischer and Emily Spencer. Back: Hailey Cope, Emma Chiemiego, Alexa Klepper, Faith Carll, Alyssa Costello and Dakota Jutting.
---
---
Bordentown-based 10U softball team, Jersey Bandits, won the USSSA N.J. State Championship and the N.J. Pony State Championship this season.
The Bandits defeated the Mystics 7-3 in the USSSA State Championship in Medford June 29. The team went on to beat NJ Pride with a score of 10-5 at the Pony State Championship in Westampton July 6.
---
---
jersey bandits softball championship
---