Seeking home for two loving cats

Aug 08, 2014 06:13AM ● Published by Community News Service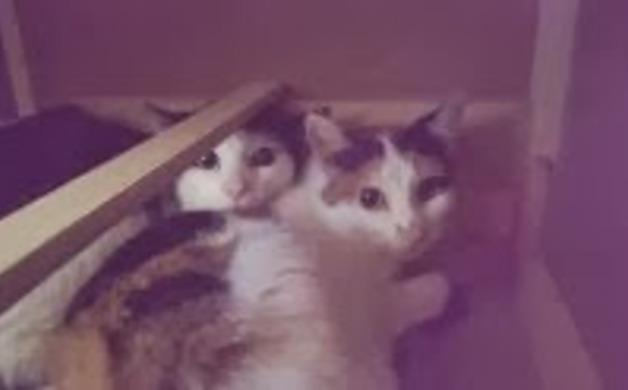 Freddie & Ginger when they were frightened upon arrival at their foster home.
Bordentown City Cats (BCC) Animal Rescue Group is seeking a loving, permanent home for two very adorable, indoor, brother and sister cats who recently came on hard times.  
The pair was originally adopted as eight-week old kittens from Bordentown City Cats.  Sadly, through no fault of their own, new family members moved into their house and their owner decided there was no more room for them. BCC has a standing policy about accepting surrendered cats that were previously adopted through the group, rather than risking them being turned over to a kill-shelter.  Because of this, the group has been fostering them with various volunteers since earlier this year while searching for a permanent home with increasing urgency in order to avoid continuously disrupting their lives.
At only approximately two-years old, they are still very young at heart and healthy.  The male cat – Fred - has black and white markings and the female cat – Ginger - has calico type markings.  Fred is protective of Ginger and is always interested in what she is doing. They love to play together and wash each other after eating.
Given how attached they are to each other, BCC is desperately trying to find them a new home together, a process that is often more difficult, but in the best interests of the cats' long-term health and well-being.
According to their previous foster homes, their favorite activity is chasing balls around the house and they also get along very well with dogs and would engage in lively games of tag. 
Both have been spayed/neutered and are up-to-date on shots.  
Pictures and video of Fred and Ginger can be found on BCC's website at: http://bit.ly/XMeWVO
If you or someone you know is interested in giving Fred and Ginger the loving home they deserve, please contact BCC at: (E) btowncitycats@gmail.com or (P) 609-324-3896.  
Now in its eleventh year, BCC is continuing its mission to rescue, foster, spay/neuter, find loving homes and care for Bordentown City's stray and feral cat population. 
News
pets
cats
bordentown city cats
animal
rescue
shelter