BordentownCurrent.com is loaded with loot

Aug 17, 2014 12:22PM ● Published by Community News Service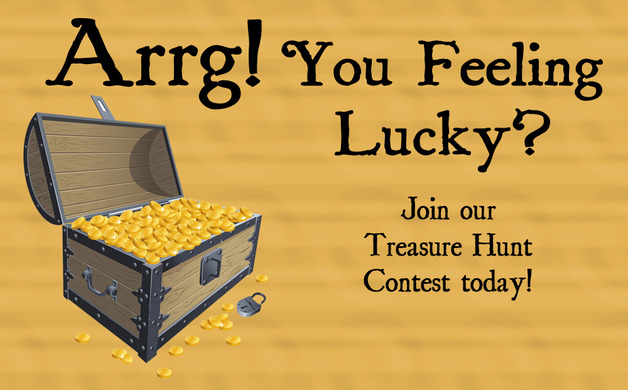 Ahoy matey! Did ye know there is hidden treasure somewheres on this very website?! If ye be courageous enough, follow this ancient map across the high seas of BordentownCurrent.com to uncover a mysterious riddle. Only ye who solves the riddle shall uncover the treasure!
That's right. Follow this map to each page of BordentownCurrent.com pictured below. On each page an Article, Business Listing or Event contains part of a riddle. Click on and scroll down every Article, Business Listing or Event until you find all four parts of the riddle. Only by solving the entire riddle can the location of the hidden treasure be revealed!
Once you've found the treasure, email news@bordentowncurrent.com with the HEADLINE OF THE ARTICLE the treasure is in and ALL FOUR PARTS OF THE RIDDLE. Three lucky contestants will receive a gift card from $20 - $40 to Oliver, A Bistro, HOB Tavern or Jester's Café! Happy hunting!
Contest ends Monday, September 29 at 11:59 p.m. Participants will be notified October 1. Contestants must be at least 18 years old to receive a prize.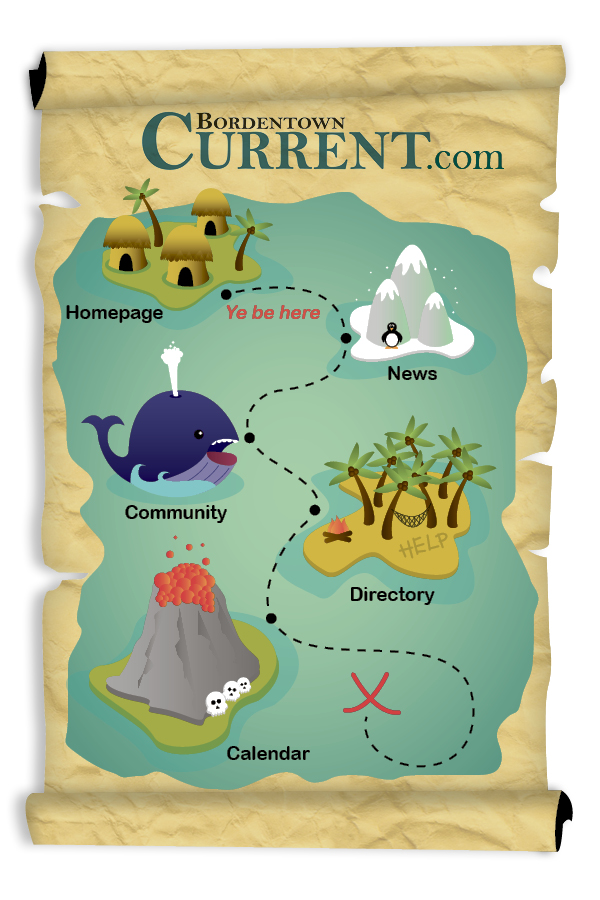 Community
treasure hunt
bordentown current