10 Tickets left for Old City Hall bus trip

Aug 21, 2014 10:39AM ● Published by Community News Service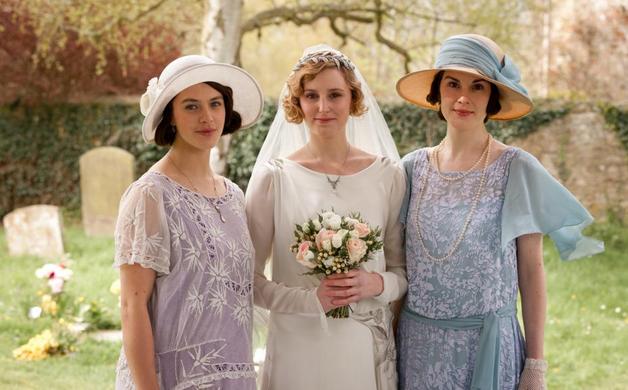 The "Costumes of Downton Abbey" exhibit at the Winterthur Museum, Del., is one of the trip's highlights. (Photo Courtesy of Winterthur Museum.)
The Old City Hall Restoration Project Committee is pleased to announce that only ten tickets remain available for the upcoming bus trip to visit the world-famous, Winterthur Museum, Gardens and exclusive exhibit, "Costumes of Downton Abbey."   The trip is planned for Friday, September 12 and offers a full day of inspiration and learning about America's heritage.  Winterthur is located in Delaware about an hour-and-a-half by bus from Bordentown. Founded by Henry Francis du Pont in the early 1880's, Winterthur is the premier museum of American decorative arts. This unique fundraising excursion is planned to help support ongoing restorations at Bordentown's historic landmark building, "The Old City Hall" at 13 Crosswicks Street, Bordentown City.
The cost of a ticket is $80 per person and includes round-trip bus fare; Winterthur Narrated Garden tram tour of the 60-acre naturalist garden which is one of the country's best; a tour of the 175 room house to see exquisite spaces filled with historical architecture and furnishings where Henry Francis du Pont entertained family and friends in grand style; a lunch voucher valued at $14 and viewing of the Downton Abbey costumes. The Galleries present a collection of 90,000 objects that includes wonderful furnishings, paintings, sculpture and porcelain. The world-renowned Campbell Collection of Soup Tureens can be viewed in one of the Galleries.
"Even if you've never seen Downton Abbey, we're sure everyone has heard something about this remarkable production. Whether you're a costume lover, fashionista, historian, or just want a chance to visit a National Historic site, why not leave the driving to us to view the amazing costumes and tour an historic location.  While $80 may seem high, similar bus excursions without lunch cost more than $150 for the full day.  I was greatly appreciative of the Winterthur's generous reduction in admission and tour pricing for the Old City Hall trip.  They recognized the ongoing restoration and maintenance costs that occur in historic places and were willing to work with us in securing a great price.  There's many similarities between the two projects since the Winterthur family estate and the Old City Hall were both established in the 1880's," says Vicki Gaudier, event coordinator.
"A lot more is needed at the main building, including an elevator, air conditioning, as well as completion of a service kitchen, but exciting discussions have begun between the Old City Hall committee and representatives of Hope Hose and Consolidated fire houses to discuss restorations of the firehouse side to establish a Firehouse Museum.  Only 10 seats are available on the bus and will fill quickly. We would really like to achieve our fundraising goals in 2014!"
For information about the Winterthur Bus Trip and purchasing tickets, please contact Vicki Gaudier, The Old City Hall Restoration Committee, at 609-203-0541.
News
,
Arts+Entertainment
city
old
hall
downton
abbey
customes
fashion