After 50 years, Papp's set to close (PHOTOS)

Aug 29, 2014 09:14AM ● Published by Michael Nunes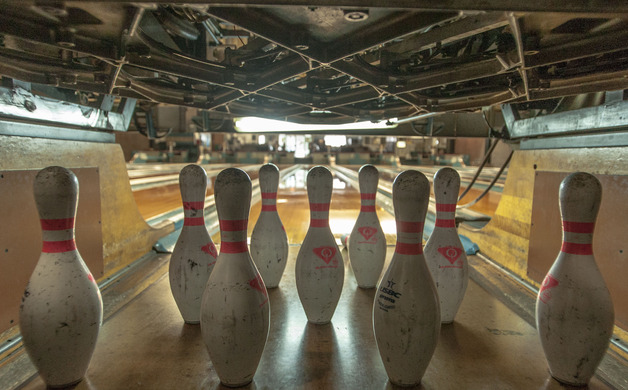 Gallery: Papp's set to close [10 Images] Click any image to expand.

By Michael Nunes

From the outside, Papp's Bowling Center might not look like a bowling alley. Step inside, though, and you'll be taken aback by the well preserved, old-fashioned bowling lanes that look as if they were cut and pasted from a bygone decade.


After 50 years, the family-run bowling alley is set to close its doors for good and reopen as a Cheyenne Mountain Outfitters. The doors were to officially close for Papp's on Aug. 28.
"Expenses have gotten to be too much," said Andy Papp, the owner of Papp's Bowling Center, who owns the alley along with his wife Betty.He said they reluctantly made the decision to sell the family-run business, and accepted an offer on their beloved alley. The couple, now in their 70s, feel it is right to close the doors in the event anything might happen to them.


"If anything happens to one of us, the other won't be able to run this alone," Betty Papp said.
Over the years, the bowling alley has seen a drop in business, as interest in bowling has plummeted in recent years. With interests in other sports along with home entertainment, it's difficult for bowling alleys to turn a profit. With the attendance for bowling leagues and open bowl nights down, it is hard for lanes to compete. 


At one point, Papp's used to have two leagues bowl a night, but recently found them limited to only one.


"The trend of bowling seems to go to novelty places, like Dave and Busters," Andy said. 
"It's a shame," he continued. "Bowling is not what it used to be, and everyone just has too many things to do." 


Popularity for professional bowling has also seen a drop, which Andy believes helps to explain the state of the bowling today.


But Papp's has still seen its share of good times, and Andy Papp's work is widely recognized. He is renowned for drilling his own bowling balls. His pro shop is full of assorted drills, and he has spent years perfecting his skill.


"People come from miles around to get their bowling balls drilled by him," said Mary Congleton, a longtime patron of the bowling center. "He's an artist."


At one point, Andy Papp sold his bowling balls to at least 20 different bowling centers. But that business has begun to dry up as well, with lanes installing their own pro shops. 
He is unsure if he will continue to drill bowling balls after closing the lanes.


"Even though it's a business, it's a fun time and you meet so many wonderful people," Andy Papp said. "Being a small center, everyone knows everyone."


Despite the Papp's decision to sell the bowling center, the sport still runs in the family. Bowling is a sport that has been passed down by the Papps for generations. Andy learned how to bowl from his father. When Andy and Bett's son Ron came of age, he was quickly bought up into the family sport, and today he is a Pro Bowler. Andy's grandchildren bowl for Bordentown Regional High School.


"In bowling, the whole family gets involved," Andy said.
He said the last three years were the hardest the family has had running the business. To counteract the decrease in business, the Papps have tried to raise rates, but still only found themselves breaking even.


The closing of Papp's will leave a hole in the local bowling community. Walking into Papp's, one would be quick to notice its old world charm. Vintage blue and white tables as well as the lack of computer score keeping harkening back to the old days of bowling. 
"It's an old set of lanes, old time seating, yearly refurnished lanes; it's beautiful," Congleton said.


Congleton's family has frequented the lanes for years as a cheap and fun night out. Her son Shaun Congleton, who now bowls at the state level, was first persuaded to join the sport by Betty Papp. The announcement that their long time bowling home would be closing left the Congletons in shock.


After half a century, the Papps have many fond memories. Paramount of them is the relationship that they have built with patrons who frequent the lanes.


"I will miss the loyal customers," said Betty Papp.


Even in retirement, the Papps are still going to continue bowling no matter what. "I hope it stays a part of my life, it's something that anyone can enjoy," Andy said. "Bowling is the best sport in the world."

Community
Papp's
Papps
bowl