The Current Issue - September 2014

Sep 04, 2014 12:28PM ● Published by Community News Service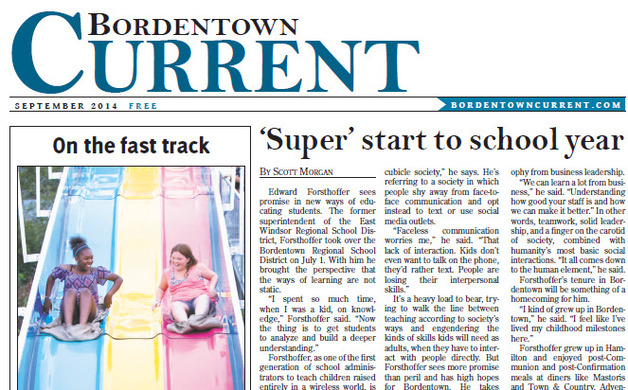 It's back to school as a new superintendent takes over and the Scotties accept the loss of last year's seniors while looking to the future. The Schino family races across the skies of Colorado far from home and close to home Papp's Bowling Center closes after a long record of service. Last, but not least, don't miss all the new features of the new BordentownCurrent.com! 

After 50 years, Papp's set to close (PHOTOS) - Aug 29, 2014 09:14AM
The long community bowling icon was to officially close its doors Thursday, Aug. 28. Read More 

The New Bordentown Current.com - Sep 04, 2014 10:01AM
Our new website is packed full of new features. 


'Super' start to school year - Aug 29, 2014 09:41AM
BRSD welcomes new superintendent just in time for the 2014 - 2015 school year. Read More 

Olive oil shop brings taste of Italy (and elsewhere) to Farnsworth - Sep 04, 2014 10:17AM
Blue Moon Premium Olive Oil and Vinegar opened in Bordentown City Aug. 8, 2014. Read More 
Community