Scotties prepare to rebuild after record-breaking season (PHOTOS)

Sep 04, 2014 12:03PM ● Published by Kyle Kondor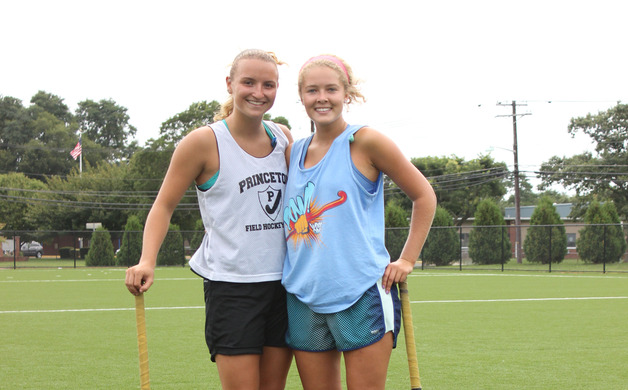 Gallery: Scotties Field Hockey [11 Images] Click any image to expand.

By Kyle Kondor

Every high school athletic program must deal with the loss of graduating seniors. Typically, a coach is able to imagine how much the loss of certain players will affect the team's future. But as Julie Reisig prepares for her fifth season as coach of the Bordentown Regional High School field hockey team, she's having difficulty determining whether or not this year's team can succeed despite the loss of four key players.

"We're reloading a little bit but it's not a rebuilding year," Reisig said. "Maybe we won't get as many goals this year and maybe we won't have as many wins because our schedule is harder, but I think this year with a lot of people returning we're a little bit hungrier to win our conference division."

In 2013, the Scotties made it to the NJSIAA Central Jersey Group I tournament as the number two seed. The team ultimately lost 5-2 in the semi-finals to Madison, the number five ranked team in the state.

Although the Scotties were unable to win a banner last year, they broke school records for most wins (17), most goals (88) and goal differential (58). They also tied the record for least losses with 4. All 19 girls on the roster scored at least one time, and 64 percent of the goals were scored by the 13 players that will be returning for the 2014 season.

Despite the contributions from the returning players, it'll be hard for the team to overlook what goalie Suzy Mansour, midfielder Jesse Carey, and defenders Katie Brodowski and Koedi Shakir did for the team, as each of the graduates played all four years on the varsity team.
Carey, who will be playing field hockey at Rutgers in the fall, broke Bordentown's single season record in goals last season with 26, and also led the team in assists with 16. She also surpassed 2011 graduate Melanie Hazlett to become the school's all time leader in points, finishing with 108.

"Me and Jess worked together a lot last year beacause we could both keep up with each other," said senior Cait Nitschmann, who finished second on the team in goals and assists last year. "It'll be hard to replace the chemistry that me and Jess had but if some of the younger girls can step up this year than we'll be fine."

Junior Morgan Irons is one player that could work as Nitschmann's sidekick this season. Irons is a midfielder/defender, while Nitschmann is a midfielder/attacker, but they have a lot of experience playing together. Like Nitschmann, Irons has been a starter since her freshman year. The two of them also play for the U19 Princeton Field Hockey Club together during the offseason, and they both took advantage of the opportunity to play at World Camp USA in Barcelona during the summer of 2013.

"You can tell that the stuff they've learned rubs off on other girls," Reisig said. "Morgan is a smart player who truly understands the game very well so that's to her advantage, whereas Cait is extremely fast and athletic and just can beat anyone in a race to any ball."
Mansour is another 2014 graduate that had her name etched into the BRHS field hockey record book. As a goalie, she holds the school record for shut outs with 13 in her career and nine in a single season. Shakier, who will be playing at Montclair next year, and Brodowski, who will not play in college but is attending Penn State, both played a large part in helping Mansour register those shut outs.

Senior Jess Gray will be in the cage for Bordentown this season.

Gray and Nitschmann are just two of the 12 seniors that will take the field for the Scotties this season. "Since we have so many seniors leaving, I don't know how good we'll be after this year," Irons said. "So this will definitely be the biggest year for me."

"We lost some important players from last year," Nitschmann said. "But we have a lot of seniors this year and we've all been playing together since sixth grade so we all know how to play with each other. I think we do have potential to be better than we were last year because we seem to get better every year."

Due to their recent success, Bordentown will face a tougher schedule this season, having to face Group IV powerhouses including Pennsauken and Rancocas Valley.
The Scotties were set to open up the season on their home turf against Allentown on Monday, August 25 at 10 a.m.
The Bordentown Current eUpdate
Sports
,
Community