Bordentown gets Taste of New Jersey

Sep 09, 2014 10:30AM ● Published by Community News Service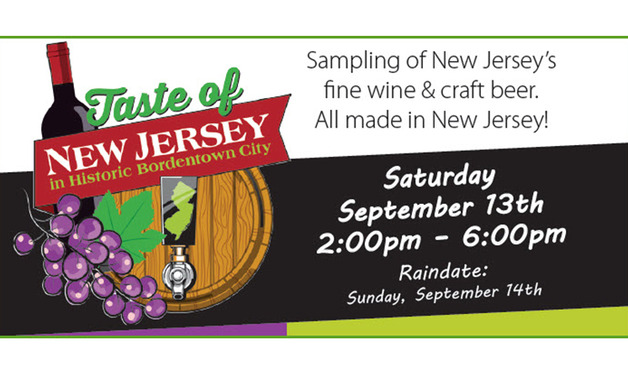 The Taste of New Jersey Craft Beer and Wine Festival will be held this Saturday, Sept. 13 from 2 to 6 p.m. on Farnsworth Avenue between Crosswicks Street and Railroad Avenue. Downtown Bordentown Association welcomes residents from the area to enjoy an afternoon in Bordentown City.
To purchase advanced tickets for $20 go to DowntownBordentown.com. Tickets bought on Saturday will be $30.
Other than street parking, festival goers may park at Consolidated Firehouse on Crosswicks St. for a $3 donation, behind Jester's Café, at the First Christ Church on Prince St. until 5 p.m. and at the Riverline Train Station. All lots are within walking distance.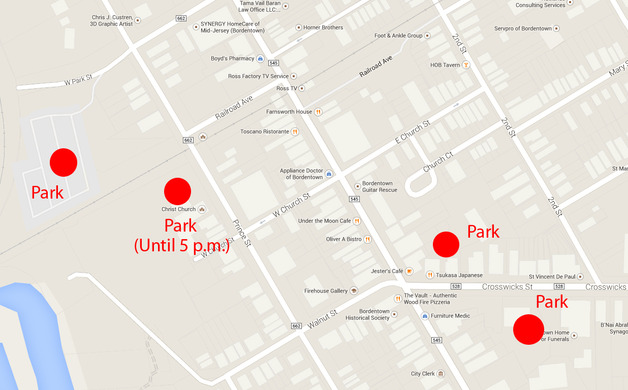 Taste of New Jersey was started to promote the vineyards and craft beers produced in the garden state. Residents are encouraged to try the best from River Horse Brewing Co., Flying Fish Brewing Co., Unionville Vineyards and Southwind Vineyard and Winery. Also participating are popular Bordentown eateries like Jester's Café, HOB Tavern, The Vault and Marcello's Restaurant which will feature a $5 menu.
The event will also raise funds for the Old City Hall Restoration Project which has contributed to the maintenance of the historic building since 2008.
See our event listing at:
For more information visit: DowntownBordentown.com. 

Locals gather at this historic establishment for great food, great drinks and entertainment. Dine in our cozy dining room. Open 7 days. Catering – Private Parties – Live Entertainment. Fo... Read More 

Marcello's Restaurant - Bordentown, NJ
70 seat alfresco dining, homemade sangria, New York old fashioned tomato pies, outdoor bar, catering and delivery available. Read More 
The Bordentown Current eUpdate
Food+Dining
,
Community
,
News
parking
Taste of New Jersey
Downtown Bordentown
Farnsworth Avenue
Wine
Restaurants