Huber-Moore vows to help furry friends

Sep 11, 2014 11:16AM ● Published by Community News Service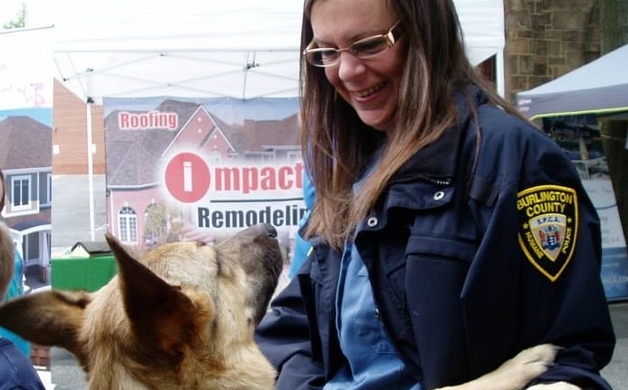 Huber-Moore Funeral Home pledged to match every donation to the Burlington County S.P.C.A. in October. One of three participating Moore Funeral Services funeral homes, Huber-Moore's pledge is unprecedented in the history of the Burlington County S.P.C.A Humane Police.
The fundraiser will begin Oct. 1 and continue the entire month. Donations can be made through PayPal or a check to Burlington County S.P.C.A., P.O. Box 4055, Mt. Holly, NJ 08060. For additional information and a PayPal link visit the "Donate" tab on burlcospca.org.
Volunteers and law enforcement personnel wish to thank the gracious offer of Huber-Moore Funeral Home.

"It would be wonderful to have a little breathing room in our operating budget. So you see, this upcoming fundraiser is extremely important to our continued efforts," said Cheryl Mosca, Chief Law Enforcement Officer and Board Treasurer.
Currently, the Burlington branch of the Society for the Prevention of Cruelty to Animals operates on an extremely limited budget and many volunteers spend their own money to fund the organization. Regular expenses include:
-         $10,000 in liability and vehicle insurance yearly.
-          Veterinarian and sheltering fees that are incurred from criminal investigations.
-          An outstanding sheltering bill of $1000 from a previous case.
-          Office supplies, printing ink, copy paper, stamps, envelopes etc.
-          Educational supplies for junior members and for using in seminars at various venues such as schools, Boy Scout and Girls Scout meetings and any other venue where we are asked to participate.
-          Next to insurance, the largest expense is the cost of vehicle maintenance and fuel costs.
-          Maintaining vehicles with over 150,000 miles due to age.
Follow the Burlington County S.P.C.A. on Facebook.
The Bordentown Current eUpdate
Business
,
News
burlington county
animals
SPCA