Agreement allows BCC students to continue learning

Sep 24, 2014 09:41AM ● Published by Community News Service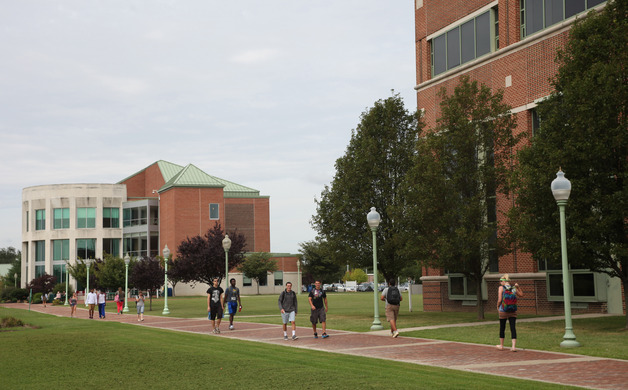 University of the Sciences (USciences) and Burlington County College (BCC) will sign an articulation agreement that guarantees seats in two USciences undergraduate programs for students earning their associate degree at BCC today, Wednesday, Sept. 24, 2014, at USciences.
This partnership builds on the strengths of each school and adds to the range of student's educational opportunities.
"USciences shares with Burlington County College a commitment to present students with outstanding opportunities that prepare them for rewarding careers," said Dr. Helen Giles-Gee, president of University of the Sciences. "This agreement benefits students by providing a clear path from the BCC associate degree to earning a bachelor's degree from USciences."
The agreement allows BCC students who complete an associate degree in business administration or exercise science (which is under development) to be assured junior status in the corresponding USciences programs in pharmaceutical and healthcare business, and exercise science and wellness management. Students will also qualify for a USciences scholarship.
"Burlington County College is proud to join with University of the Sciences to provide students more options to earn high-quality bachelor's degrees in growing fields," said Dr. David Spang, Burlington County College interim president. "The demand for quality healthcare and physical fitness will never go away, which makes these two exciting and relevant career paths for students who transfer from Burlington County College to University of the Sciences."
For more information, please call Burlington County College at (609) 894-9311 or (856) 222-9311 or visit www.bcc.edu.
News
,
Schools
usciences
exercise science