Cranberry Festival will highlight food, art and fun (UPDATED)

Sep 26, 2014 07:21AM ● Published by Community News Service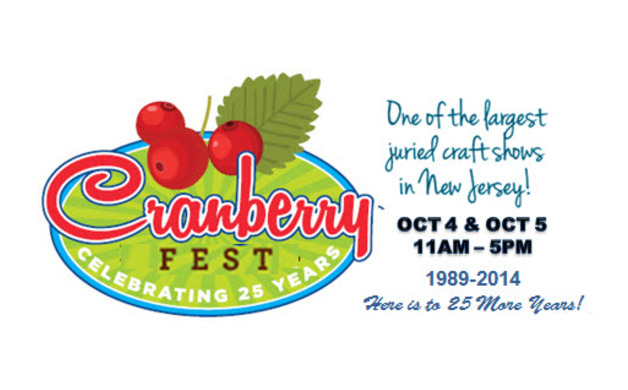 Bordentown's annual Cranberry Festival is back for its 25th year, and is set to be held Oct. 4-5 on Farnsworth Avenue in the city.

One of the largest juried craft shows in the state, the event is set to feature artisans, crafters, food vendors, a kids zone, gourmet food, Jersey Fresh wineries, music and handmade, original crafts and art for show and sale. About 150 vendors are expected to attend.
On Saturday, Oct. 4, guests will also get to enjoy the annual Quentin Hausser Memorial Car Show. On Sunday, Oct. 5, the festival will feature a new addition, the Isaac Dripps Motorcyle Show.
Both events will run for the duration of the event that day, and will be set up on the section of Farnsworth Avenue roughly between Federal Street and Burlington Street.
As many as 125 have been shown in past years.
Free parking is available in town and this year, parking will also be located at the Bordentown Elk's Lodge Parking Lot, 11 Amboy Road Bordentown. Shuttle bus transportation will be provided free of charge every 30 minutes from various points around the city.
There will be no parking on Farnsworth Avenue from 6 a.m. - 7 p.m. Make arrangements for your vehicle to be moved or it can be towed. The following are the road closures: Crosswicks St. from Second St. to Farnsworth Ave., Farnsworth Ave. from Park St. to Burlington St., and Walnut St. from Prince St. to Crosswicks St.. The NJ Transit Buses will also be re-routed.

The festival is set to be held from 11 a.m. to 5 p.m. Saturday, Oct. 4 and Sunday, Oct. 5. Admission is free.
For more information, go online to downtownbordentown.com.
News
fest
directions
5th
4th
oct