U.S. Marshals arrest missing Bordentown burglar

Sep 26, 2014 07:52AM ● Published by Community News Service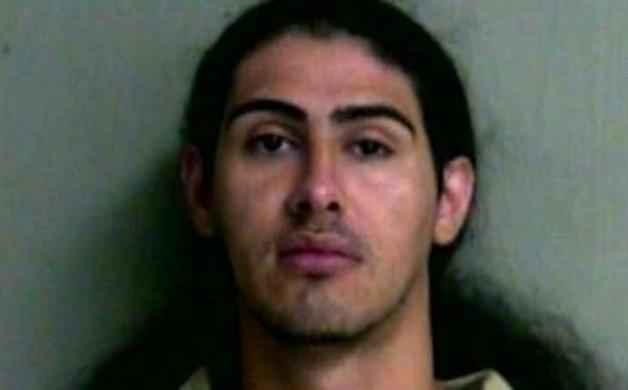 Jose Cardona, the final suspect in the Bordentown Township burglaries, was arrested yesterday, Thursday, Sept. 25.
The missing Bordentown Township Burglar Jose Cardona was apprehended yesterday, Thursday, Sept. 25 at his residence on Genesee St. in Trenton, NJ by the U.S. Marshals NY/NJ Regional Fugitive Task Force. 
 A .38 caliber handgun was recovered from Cardona's residence during the arrest and he was charged with unlawfully possessing such by the Marshals.  He was then turned over to the custody of the Bordentown Township Police Department. Cardona was then lodged at the Burlington County Jail in lieu of $100,000 full bail for numerous burglary, theft, receiving stolen property, criminal mischief and resisting arrest offenses.
Cardona escaped arrest Friday, Sept. 19 when a force made up of several police departments searched the north part of Bordentown Township. Community tips of suspicious behavior spurred the search which led to the arrest of three suspects: Luis Cardona, brother of Jose, Montel Gilbert and a fifteen-year-old.
These suspects burglarized a total of five sheds or garages during the early morning hours of Sept. 19 on Hogback and Groveville Roads, attempting to steal ATV's, dirt bikes, motorcycles, a stereo receiver and a trailer which were all recovered by police.
The Cardona brothers and the fifteen year-old were reported as responsible for multiple prior shed break-ins that occurred in Bordentown Township since July.  
Chief Frank Nucera Jr. of the Bordentown Township Police Department expressed his sincere appreciation for the assistance and expertise of the U.S. Marshal's Regional Task Force in apprehending Cardona in such a timely fashion.
The Bordentown Current eUpdate
Community
,
News
police
jose