Scarecrows wanted for Farnsworth

Oct 02, 2014 10:55AM ● Published by Community News Service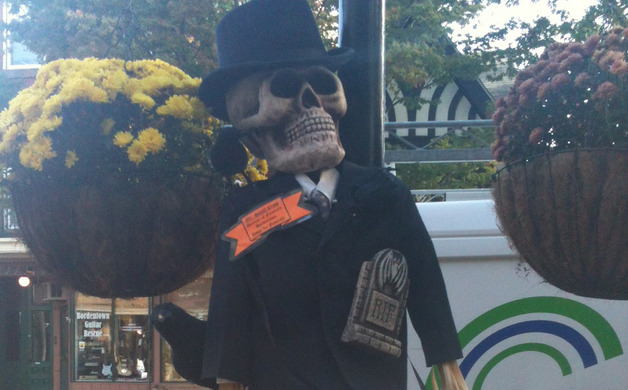 Last year's winning scarecrow was made by Bordentown Home for Funerals.
There are only a few spots left for the Bordentown Halloween Parade's Scarecrow Contest hosted by Consolidated Fire Association. Join the fun and build a scarecrow to be featured on a Farnsworth Avenue lamppost. Families, friends. co-workers, students and organizations are encouraged to participate.
Groups must register on BordentownHalloween.com and will receive a confirmation email. Already registered are businesses, families, sports teams, girl scouts and non-profits. All scarecrows are to be dropped off at Consolidated Fire Association on Saturday, Oct 11th between 9 and 10 a.m.  Be sure to review the rules and regulations on the website and register by Oct. 8.
Winners will be selected and announced on Sunday, Oct. 13. All Scarecrows must remain on display until the end of the month.
Did you like this article? Like it on Facebook to show us you do!
News
halloween
consolidated fire association
scarecrow
parade