BRSD increases cleanliness in face of virus

Oct 08, 2014 11:38AM ● Published by Community News Service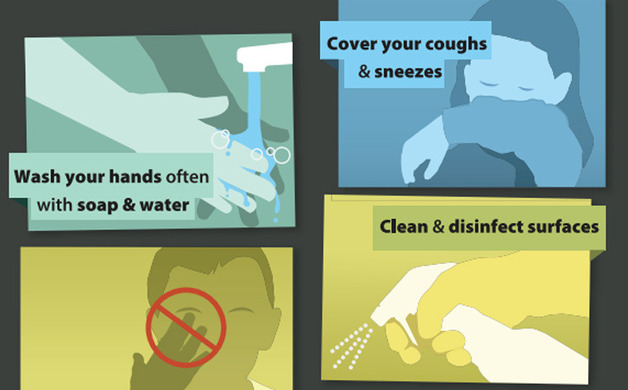 Gallery: Enterovirus-D68 [1 Image] Click any image to expand.
BordentownRegional School District increased cleaning schedules and alerted parents concerning the need for precaution regarding enterovirus-D68 (EV-D68) after the death of a young boy in the neighboring city of Yardville sparked widespread concern.
In a letter to parents Superintendent Edward J. Forsthoffer acknowledged the proximity of Bordentown schools to the area where the virus claimed the life of a 4-year-old boy and assured parents that BRSD remains in contact with local and state officials. "EV-D68 is more common during this time of the year," Forsthoffer said in his letter. In order to combat the spread of any illness the school district has intensified their cleaning routines: custodial staff will disinfect desks, door handles, sinks and handrails. Special attention will be given to areas where any child exhibits flu-like symptoms.
Eli Waller, a student at Yardville Elementary School, died in his sleep on Thursday, Sept. 25. Concern spread throughout the Hamilton area once EV-D68 was determined to be the cause of death days later. Waller's death is believed to be the first in the nation directly linked to the virus despite numerous cases, including nine in New Jersey.
This specific illness is affecting families in New Jersey at a time when concern regarding Ebola spreads throughout the world.
The Centers for Disease Control and Prevention report that EV-D68 can cause mild to severe respiratory illness. Among severe symptoms are wheezing and difficulty breathing. The virus is most often spread from proximity to coughing and sneezing of someone infected and contact between surfaces. The CDC also states that infants, children and teenagers are most likely to contract the virus.
Forsthoffer referred to a New Jersey Department of Health release which states guidelines for avoiding infection with EV-D68. Although there is no vaccine, it is helpful to wash hands often with soap and water - specifically for 20 seconds - as hand sanitizer is not as effective against enterovirus. Other precautions include avoiding contact to your face with unwashed hands and disinfecting regularly used surfaces.
Due to the number of cases in New Jersey, Forsthoffer predicted that EV-D68 "will likely soon be found in Burlington County." He stated that the school district will remain vigilant, but asked parents to discuss precautions with their children.
Any parent who suspects their child to be infected with EV-D68 should contact their doctor, especially if they are having difficulty breathing or if their symptoms worsen. 
Did you like this article? Like it on Facebook to show us you do!

Community
,
News
,
Schools
bordentown regional school district
entervirus
D68
virus
sick
risk
Eli Waller