Bordentown ready for Halloween fun

Oct 16, 2014 10:23AM ● Published by Community News Service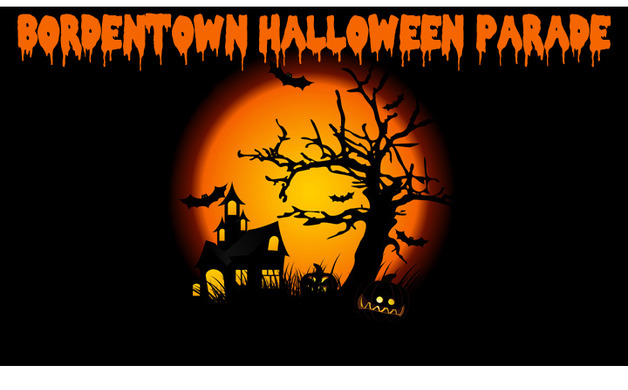 The streets of Bordentown will again be filled with Halloween spirit at the 44th Annual Bordentown Halloween Parade on Sunday, Oct. 26. The parade will begin at 2 p.m. A rain date of Nov. 2 has been scheduled.
A long Bordentown tradition, the parade welcomes residents of Bordentown City and all surrounding communities and features an assortment of contests and fun including; the parade, costume contest, house decorating contest and the annual Kiwanis of Bordentown's Sock Drive.  
The parade will be filled with floats, which grow more ornate every year, marching units and fire trucks. Katy McGowan, Bordentown Halloween Parade Chairperson, has overseen the parade since 2009. Her father ran the first parade in 1970 when the Consolidated Fire Company started the event to thank the community for fundraising efforts that made the construction of their building possible. Any families or organizations wishing to be in the parade should register online or call 609-298-9328. All participants should gather at the corners of Spring and Elizabeth Streets at 1 p.m. the day of the parade.
Masqueraders wishing to participate in the costume contest should gather in front of St. Mary's School on Elizabeth Street and register with the judges at 1 p.m. Cash prizes will be awarded to children and adults alike in categories including; prettiest, scariest and most original. Additional prizes will be given to groups and families.
This year, the parade will head down Elizabeth Street and then make a right turn onto Second Street followed by a left turn onto Park Street. Marchers will then turn onto Farnsworth Avenue and continue until they make a left turn to East Union Street. A left onto Crosswicks Street will lead the parade to the Clare Estates where reviewing will take place and at last, by turning down Lafayette Street, the parade will head back to the starting point.
For the third year the parade will be collecting new packaged socks along the route to benefit the Kiwanis of Bordentown's Annual Sock Drive. Last year 2,000 pairs of socks were collected and there are hopes to break that total this year.
Several homes in Bordentown, especially on Thompson Street, transform for the house decorating contest. Aside from the popular Thompson Street displays, look for "The Nightmare Before Christmas" themed house on Brooks Avenue.
For more information visit: BordentownHalloween.com. If you would like to donate to help make the parade possible mail your check payable to Consolidated Fire Association to: P.O. Box 47, Bordentown, NJ, 08505.
Did you like this article? Like it on Facebook to show us you do!

Community
,
News
halloween