Annual Turkey Trot to once again race through Bordentown

Oct 30, 2014 03:39PM ● Published by Community News Service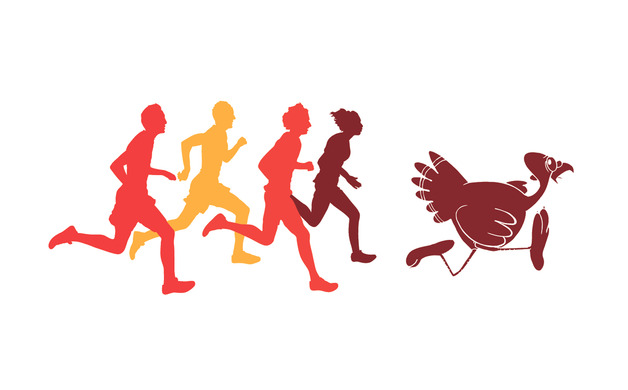 Bordentown residents will once again have a fun opportunity to get some exercise in anticipation of celebrating a food-filled holiday.
The now annual Turkey Trot event, organized by the 
Foundation for Bordentown Traditions
, is set to be held the weekend before Thanksgiving.
The event, which the foundation first organized in 2012, this year is scheduled for Saturday, Nov. 22. A two-mile Family Fun Walk, which is not timed, is set to begin at 9 a.m., and the 5K Run/Walk, which is timed, begins at 10.
The course begins and ends at Joseph Lawrence Park in Bordentown Township, and includes parts of the bike trail. At the end of the race, age group awards will be presented, and refreshments will be served.
Baby strollers and pets are also welcome in either the two-mile or 5K events.
Now in its third year, the Turkey Trot is on its way to becoming yet another Bordentown tradition. The proceeds from the event benefit the Foundation for Bordentown Traditions, a 501c3 non profit organization, whose purpose is to create new community events, and raise funds to restore past events which have been cut due to lack of funding
Pre-registration cost is $20 and includes a t-shirt. Cost for children younger than 12, who may only participate in the two-mile walk, is $10. Race day registration will open at 7:30 a.m. at Joseph Lawrence Park. Cost is $25. Shirts are not guaranteed for those who register the day of the race.
The race is coordinated by Baldassari and Leestma Race Management.
Joseph Lawrence Park is located at 323 Ward Ave. in Bordentown Township. For more information, or to register for the event, go online to active.com, search Foundation for Bordentown Traditions on Facebook, or email bordentowntraditions@gmail.com.
Community
,
News
5k
turkey
trot
2 mile