M.I. Hummel operations open in Bordentown

Oct 30, 2014 03:44PM, Published by Lexie Yearly, Categories: Community
---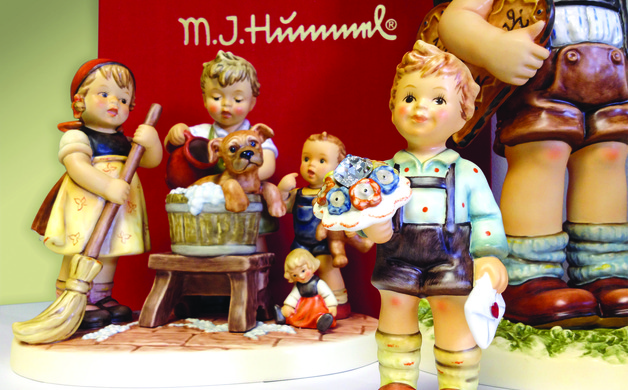 The M.I. Hummel company produces porcleain figurines. The company was previously in Pennington and Mercerville.
---
---
It was just over a year ago that the operations in the Mercerville location of 
M.I. Hummel company
 were shut down, and everything—down to the last pen—was liquidated.
In October 2013, the parent company Manufaktur Rodental had become insolvent and closed the U.S. operations of  M.I. Hummel, the porcelain figurine company. Now, M.I. Hummel company is back in business in the U.S. The resurgence of the company became official on June 2, when it was bought by Newboden Brands.
The company re-established its North American headquarters in central New Jersey, relocating its office to Bordentown. M.I. Hummel had previously been located in Pennington, before it moved its operations to Mercerville in 2010.  Newboden Brands was formed by Ken LeFevre and Chuck Harley, who each have about 35 years of experience in the Hummel world.
It is now the sole distributor of M.I. Hummel figurines in North America and also the owner and operator of the M.I. Hummel Club and HummelGifts.com. All of the Hummel figurines are made in a factory in Germany and shipped to the U.S.
The U.S. actually has a larger demand for Hummel products than Europe does, said Newboden Brands managing director Karen DeBow. The M.I. Hummel porcelain figurines, which were inspired by the artwork of Sister Maria Innocentia Hummel, are popular collectibles, and DeBow noted that the M.I. Hummel Club is the largest and oldest collectibles club in the U.S.
When the Mercerville operations closed last year, club members—which numbered nearly 40,000—were left in the dark, with no word of what had happened or the future state of the operations.
Since the club's restoration, DeBow said there has been a huge outpouring of support from its members. DeBow said that resubscription material was mailed to all 40,000 former members at once, and since then the office has received as many as 850 calls a day from excited patrons.
"People call sometimes even to chat," said DeBow, who is a Bordentown native. "Even though there's so many club members, a lot of them are very passionate."
Many of the former M.I. Hummel employees were also brought back to work again once the operations were re-established. About 12-14 part-time and fulltime employees work out of the new Bordentown office, located on Third Street in Bordentown City.
"It's exciting that we're back, and that we're in Bordentown making an impact," DeBow said. "We're small but mighty."
For more information about M.I. Hummel, call (609) 400-1647 or go online to 
hummelgifts.com
.
Support Local:

Want to win $50 to either Randy Now's Man Cave or Necessities for the Heart? Read the details to find out how! Read More » 
Do you like this article? Like it on Facebook to show us you do!
---
---
---